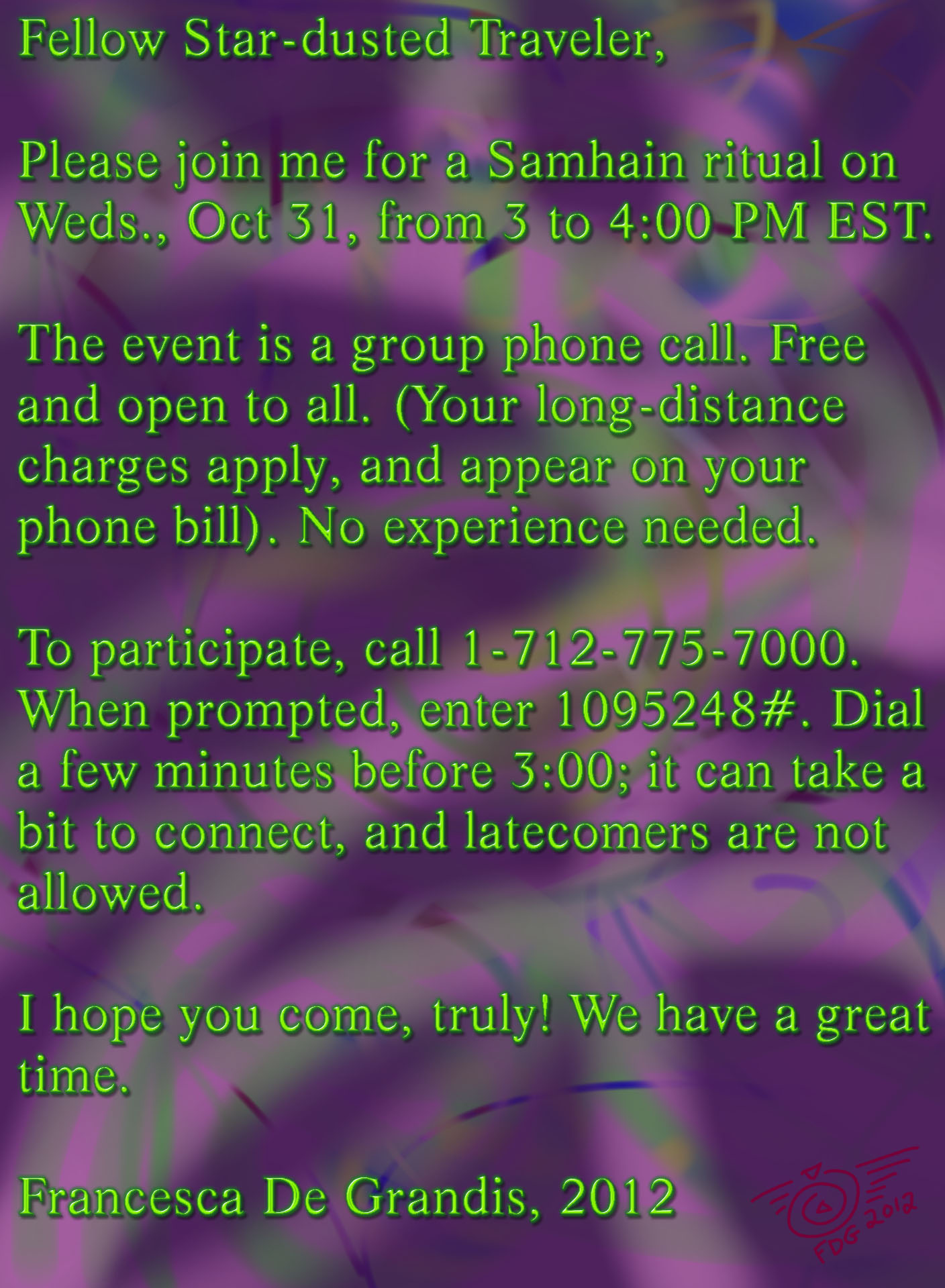 Fellow Star-dusted Traveler,
Please join me for a Samhain ritual on Weds., Oct 31, from 3 to 4:00 PM EST.
The event is a group phone call. Free and open to all. (Your long-distance charges apply, and appear on your phone bill). No experience needed.
To participate, call 1-712-775-7000. When prompted, enter 1095248#. Dial a few minutes before 3:00; it can take a bit to connect, and latecomers are not allowed.
I hope you come, truly! We have a great time.
Francesca De Grandis, 2012
I can't always post announcements for my free monthly rituals here. But most free rituals are announced in my newsletter. With the newsletter, you are pretty much in the loop, which is important to me, because I am all about sharing the journey with fellow star-dusted travelers. Yes!