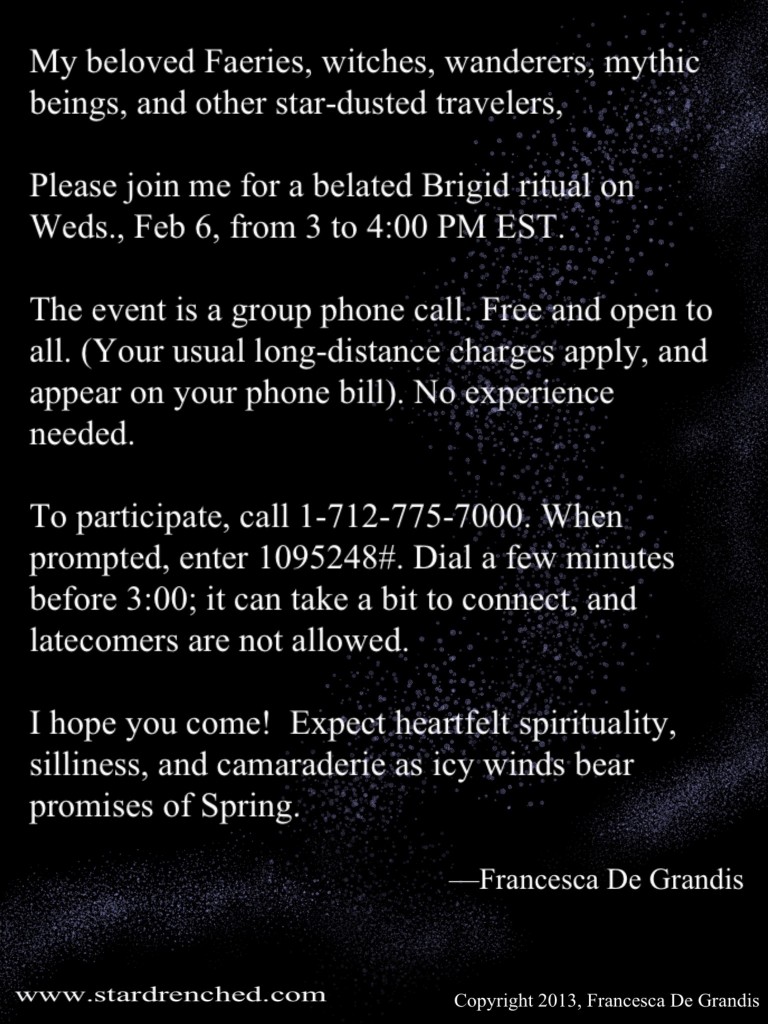 My beloved Faeries, witches, wanderers, mythic beings, and other star-dusted travelers,
Please join me for a belated Brigid ritual on Weds., Feb 6, from 3 to 4:00 PM EST.
The event is a group phone call. Free and open to all. (Your usual long-distance charges apply, and appear on your phone bill). No experience needed.
To participate, call 1-712-775-7000. When prompted, enter 1095248#. Dial a few minutes before 3:00; it can take a bit to connect, and latecomers are not allowed.
I hope you come! Expect heartfelt spirituality, silliness, and camaraderie as icy winds bear promises of Spring.