Gentle Heart, Palm Up: A Seven-Week Class, 2019
Learn shamanic tools to overcome life's challenges, whether an "everyday problem" or traumatizing devastation. These very same tools also build magical strength you can draw on to manifest whatever you choose in any area of your life.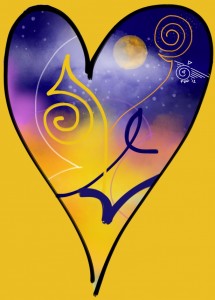 The last thing any of us need is a class that's going to be hard.
This witchcraft is gentle, peaceful, and powerful.
Gentle rituals can be more effective than obviously strong rites. Sometimes, only gentleness can access our wildness and help us live free. Learn a witchy fluidity that makes you unstoppable.
Lessons are core Faerie shamanism. Overcoming your current challenges, great or small, mundane or spiritual, is actually the traditional path to gaining shamanic power.
We'll walk this path together. You'll experience how the process of gaining mystic power to conquer your immediate problems creates the magical strengths, methods, and exact mental shifts needed to overcome all of life's difficulties and fulfill all your other desires.
This material healed me and my life from the trauma of becoming crippled overnight in 2001 and the traumas—e.g., financial problems—that can domino from major illness. I was so depleted that, when channeling these lessons, I was too ill to type or even hand-write them. I dictated them to someone. Because of these lessons, I rose like the phoenix. At age 68, I'm healthier than I was in 2001, my finances recovered, and my spirit is whole.
You can't find these lessons elsewhere. I'm utterly grateful the Goddess whispered them to me.
This teleseminar is multi-leveled, suitable to beginners and adepts, and provides easy access to power at whatever level your spirit and magic require.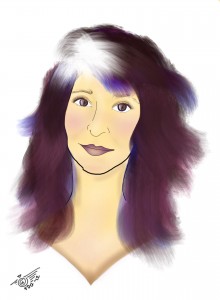 Classes are group meetings by phone: just dial the phone to participate.
We meet seven consecutive Sundays, 3:00 to 4:00 pm EST, starting July 21. Reserve Sunday September 8 same time, for a makeup session, in case I'm unavailable for one of the planned meetings.
Tuition is $250. If you've taken this class before, repeat it at half-price. Your particular carrier may charge you for the calls.
To enroll, go here or click the butterfly below.
Upon receipt of payment, your place is reserved. You receive event phone #, etc., by email. If you need more info, or want to discuss scholarship, trade, or payment plan, call 814-337-2490. No refunds.
Gentle Heart Palm Up is a prerequisite for Third Road advanced shamanic training.
This training saves you time. You'll move through roadblocks faster and serenely, instead of wandering around stymied and anxious.
Conquer your own life peacefully.