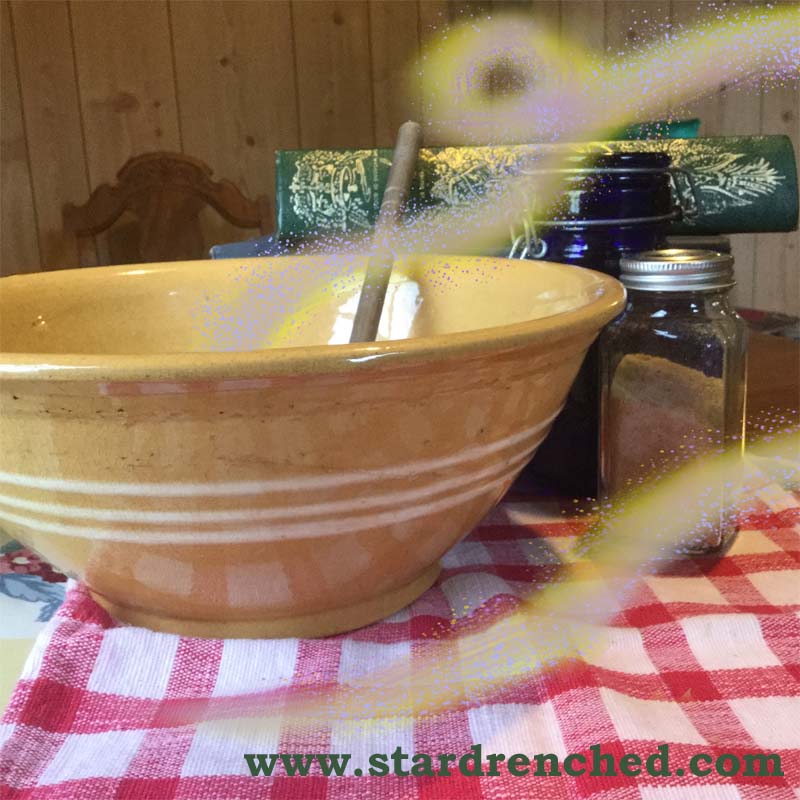 In just seven lessons, learn kitchen witchery for prosperity, peace, protection, confidence, courage, and nearly anything else you want.
These are quick, easy spells for life's essentials and life's joys. The way I teach you, a complete beginner can be a powerful kitchen witch.
My style hearth magic is so easy to fit into your day. Most of it can be done while cooking, cleaning, and other customary activities, which means you can fit in plenty of witchcraft to manifest the life you want.
Use ordinary household objects, like kitchen spices and cosmetics, as mystical tools and potions.
When busy, stressed, or ill, it's hard to find time and energy for spellwork. Learn sixty-second enchantments, manageable for anyone. These spells are so easy and powerful.
During lessons, you can ask for spells to manifest whatever is most important to you. I'll channel wizardry that fits into your particular home life.
Plus learn how to express yourself by creating kitchen spells.
And learn longer hearth rituals: special occasions, when you have time and desire.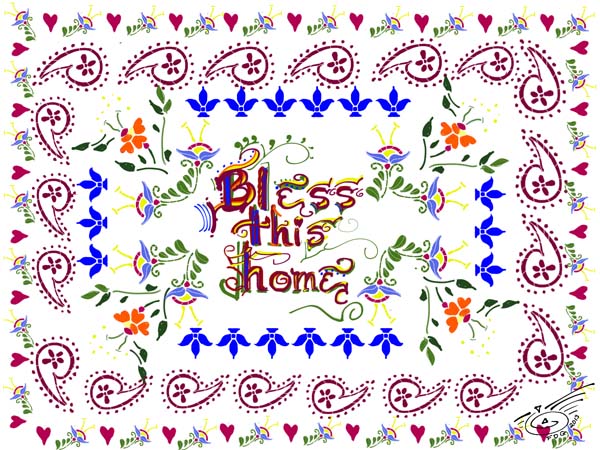 Some lessons covered in class will also be sent to you in digital Book of Shadows pages, ornamented by my original shamanic art, which blesses our work.
This class is Third Road tradition (the tradition I teach). In other words, it is typical of the particular Faerie shamanism I channel: deep yet accessible, ecstatic without pretentiousness, effective without being overwhelmingly complex. In addition, the Fey Folk add beauty and excitement to the magic, and reveal mystical secrets.
We'll explore how powerful this style of hearth witchery is mystically, spiritually, and magically. Beginners and adepts gain huge improvement, inside and out. I have something so unique in this class—channeled from my past lives.
The immense enchantment, sacredness, and beauty I experience using kitchen magic equals my experience in formal ritual with an elaborate altar. Do not get me wrong, I love elaborate ritual with lots of formal ritual tools. And I'm a highly trained magician. But that's my point! Kitchen mojo can match all that, and without needing all the training. I channel—and love!—many magical styles, and though I excel at several that require a lot of skill, my life would be sorely lacking without Third Road style hearth magic.
Starts Sunday July 23, 6:00 pm, EST.
Classes are group meetings by phone: just dial the phone to participate.
We meet seven consecutive Sundays, 6:00 to 7:00 pm EST, starting Sunday July 23. Reserve Sunday Sept 10 same time, for a makeup session, in case I'm unavailable for one of the planned meetings.
Tuition is $250. Long-distance charges may apply. If so, they appear on your phone bill. The event's area code is a U.S. #.
Upon receipt of payment, your place is reserved. You receive event phone #, etc., by email. If you need more info, or want to discuss scholarship, trade, or payment plan, call 814-337-2490. No refunds.
Scroll down to enroll: enter your phone number and pay securely with PayPal.