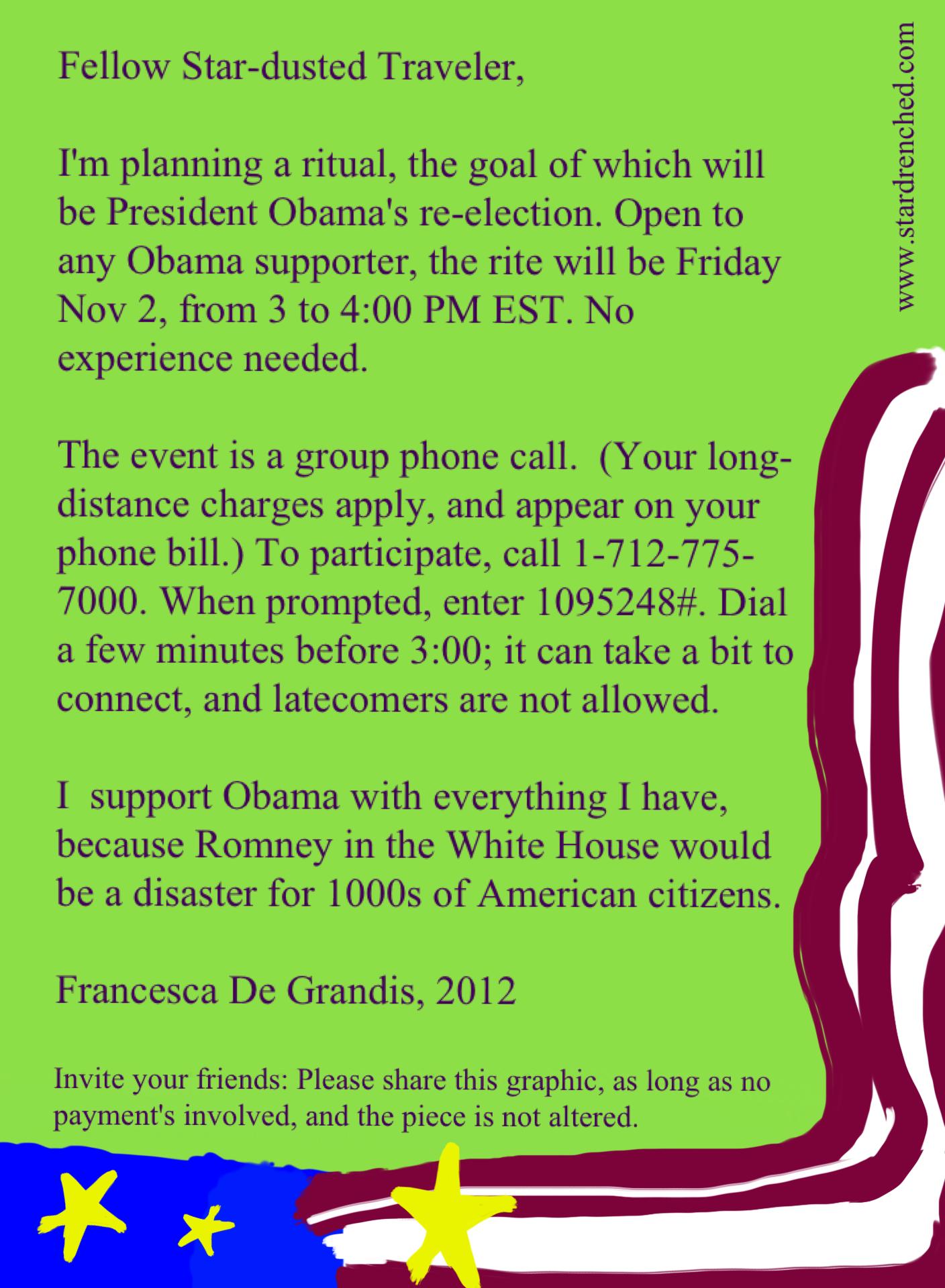 Fellow Star-dusted Traveler,
I am planning a ritual, the goal of which will be Obama's victory in the upcoming election.
Open to all Obama supporters who want to magically help him win, the ritual will be on Friday Nov 2, from 3 to 4:00 PM EST. No experience needed.
The event is a group phone call.  (Your long-distance charges apply, and appear on your phone bill).
To participate, call 1-712-775-7000. When prompted, enter 1095248#. Dial a few minutes before 3:00; it can take a bit to connect, and latecomers are not allowed.
I  support Obama with all I have because stakes are high; Romney in the White House would be a disaster for 1000s of  Americans.  
Francesca De Grandis, 2012