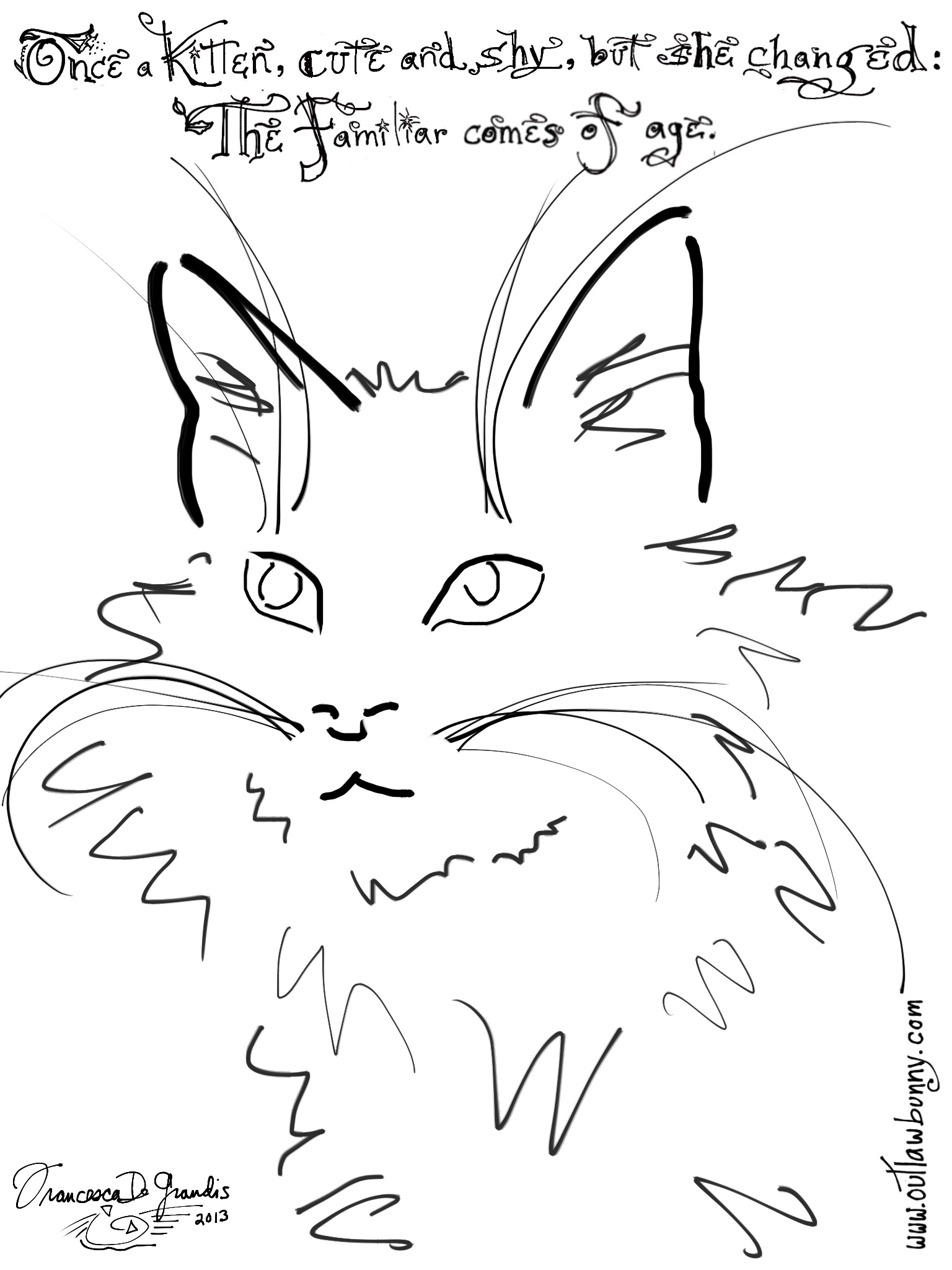 Once a kitten, cute and shy, but she changed: The familiar comes of age.
I painted the above piece last fall, joyful at my little kitten growing up and coming of age as a familiar.
I also wanted to share that immense happiness about my kitty with you, in the spirit of celebrating all our familiars. Creating a painting seemed a way to do that (but I had no chance to post it til now, LOL).
Animals are far more multifaceted than some people understand, but we who live with familiars know better. Let me share a story about that.
After I painted the piece, I wanted to make a Merry Yule greeting with my kitty in it, just for my personal use. (You might have seen my post of it to wish you Happy Yule 2013.) I thought I'd try to adapt the above already-finished picture. The result surprised me and was interesting: Though the adaptation changed only the cat's environment and the text, and left the cat itself exactly as is, a completely different facet of her became obvious.
In the original, I see her depth, nobility, and new maturity. But put her in a different surrounding with different text? Check it out below.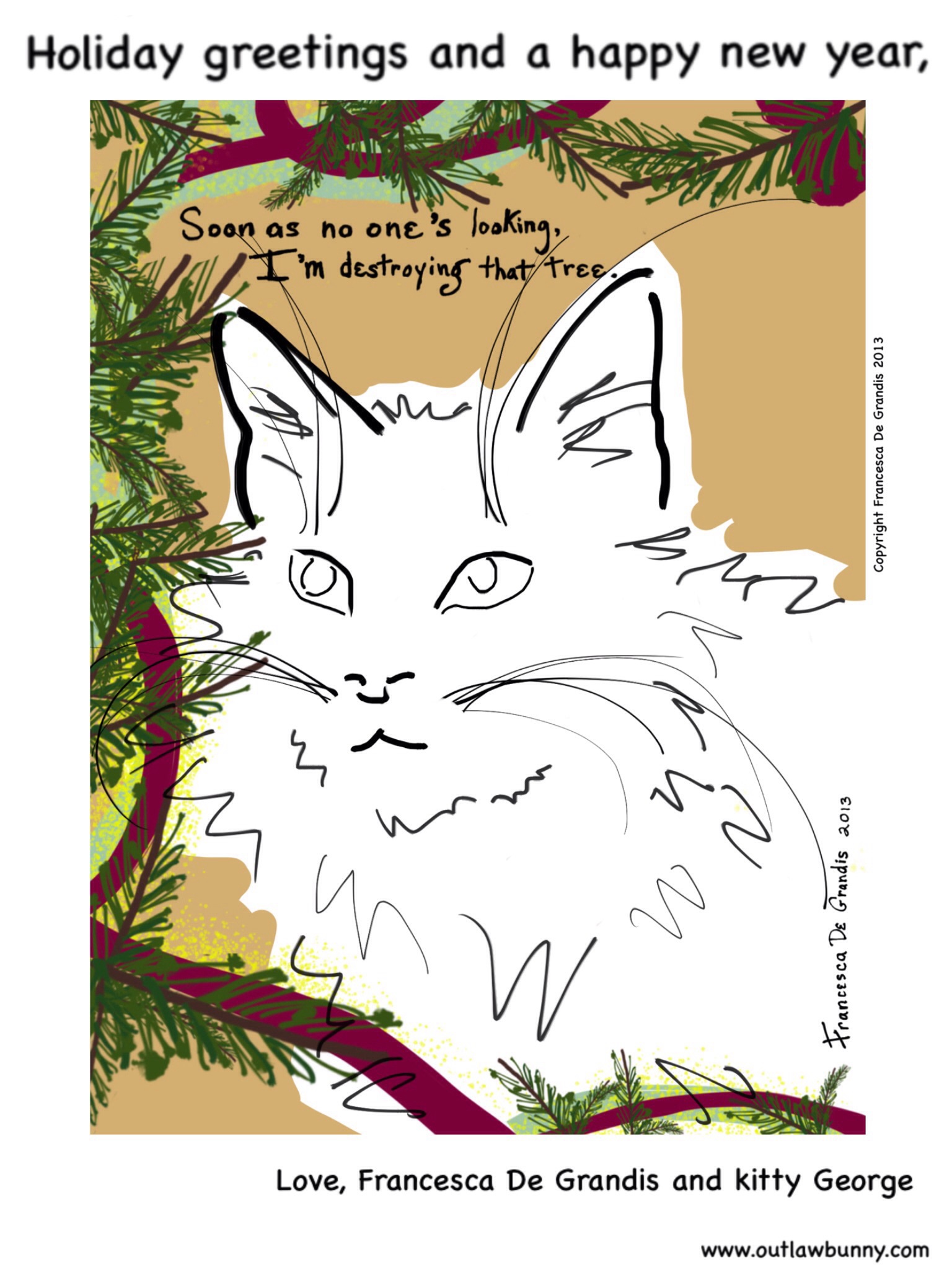 What a mischievous no-good girl! Such a naughty look in her eyes! None of that was apparent in the original version.
I'm not sharing the story to credit myself as an artist. My point is to credit the complexity of animals, and how you and I both see it in these two pictures, when a lot of people would not.
Here's to our familiars, the wonderfully complex and mystical beings that are our companions, teachers, co-conspirators, comfort, partners in magic, and all around friends. I honestly do not know what I'd do without them. They play so many important roles for me. I am grateful to recognize their many facets.