Faerie tale, mystic art, and bedtime story for Pagan children of all ages. Do you drink moon tea? I wanted star tea, so made up a recipe for it.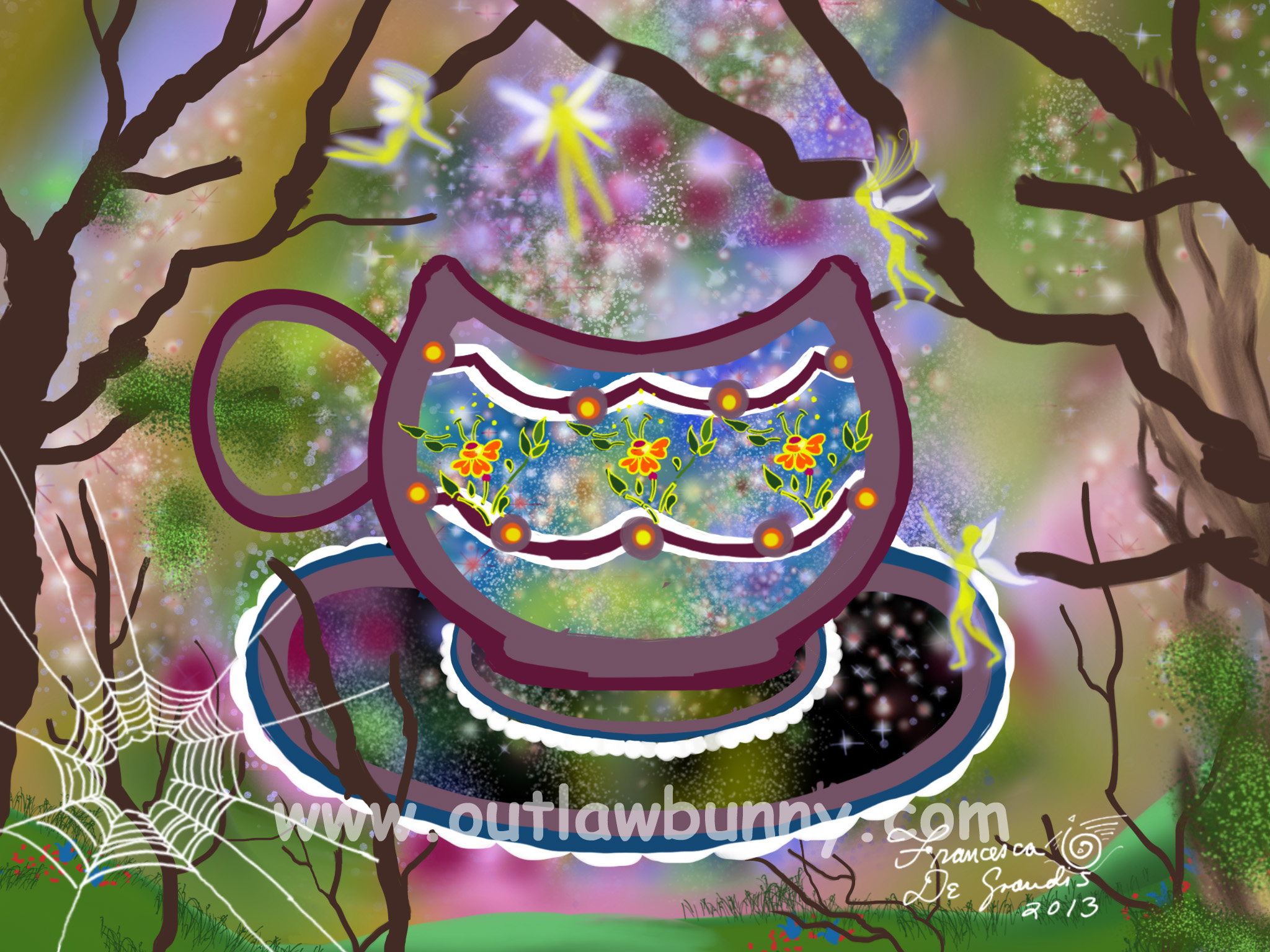 Once upon a time, two people went on a picnic. After a yummy meal, they noticed: They were falling in love! Mooning into each other's eyes, they wiled away the afternoon, talking about butterflies, truth, moonlight, the meaning of life, and other important topics.
When it started to get dark, they packed up the picnic. Captured by each other's eyes, they overlooked a teacup and saucer.
Love enchants everything it touches. So the tea cup and saucer were now magic. Stars came down from the sky to dance in and around the forsaken china.
Faeries joined in, because they are the stars' best friends—not to mention close relatives.
And that would end the story of a Faerie tea party, except all good fairy tales have a warning: Don't ever boil stars in water to make star tea. You'll hurt the stars. And make them angry. You don't want to know what happens when stars get angry at you. Instead, here's my personal recipe for star tea: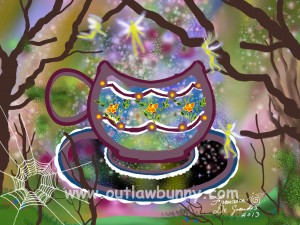 When it gets dark, I put room temperature water in a jar, outside if possible. Then I say, "Stars in the sky, please bless this tea tonight." Then I let the water sit for at least an hour. The stars will happily fill the water with starlight for you. This makes very yummy tea that fills you with magic.
**********
Limited first edition prints of the painting in this story are available at https://www.etsy.com/listing/171580248/faerie-tea-party-limited-first-edition