I finished a fantasy portrait. I call it The Faerie Future.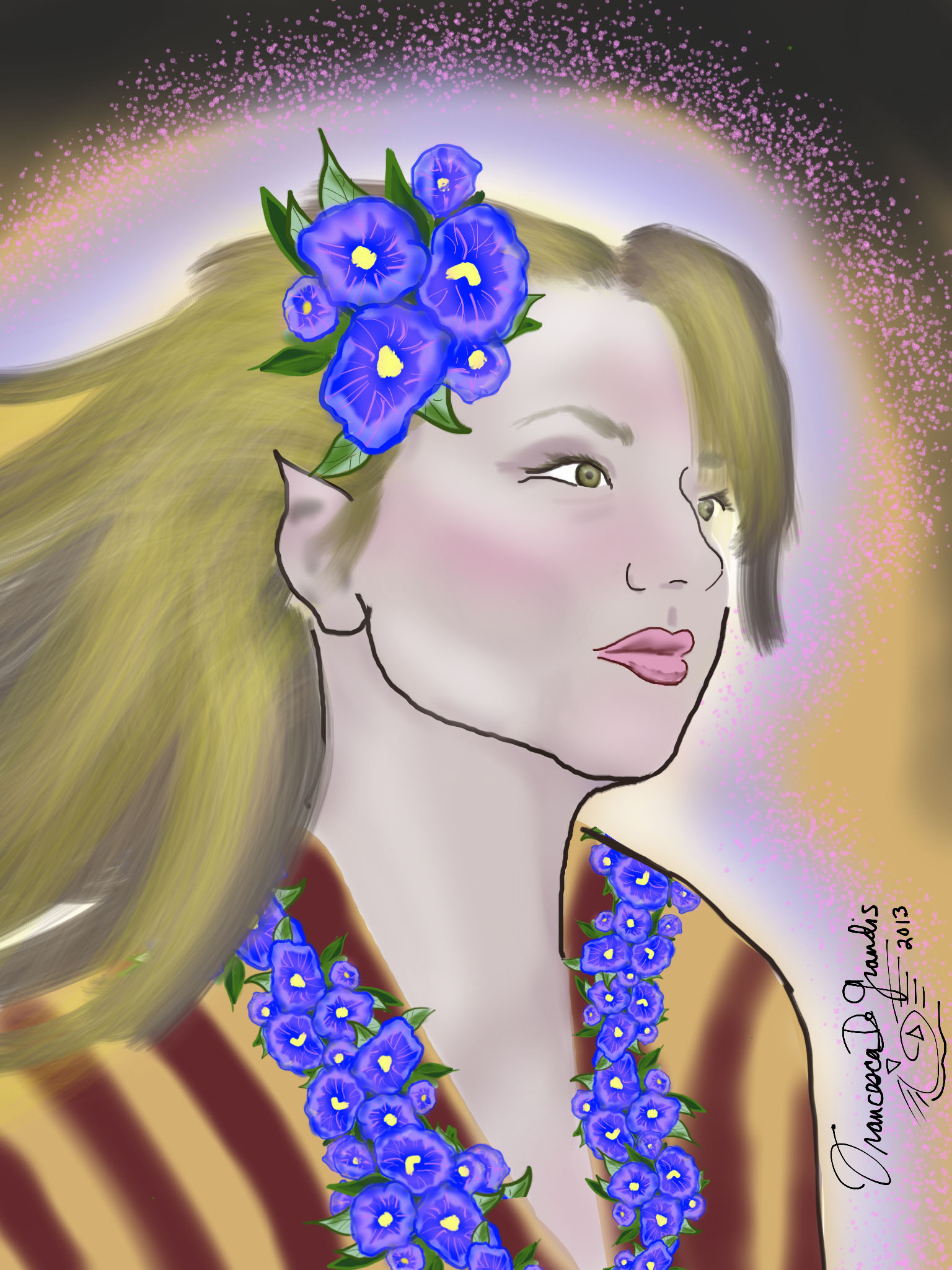 I was so happy with how this came out, I've been dying to post it.
It's a painting of one of my caretakers. She's been generous and kind to me, and this was a birthday present to her. I secretly waited till I had a chance to paint it. It was fun to surprise her with it.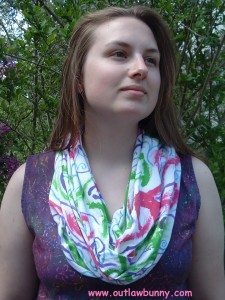 Here is the photo I worked from. (If the style of her clothing looks familiar: She's wearing a scarf and dress I hand-painted. (Ahem, my original designs.)
Usually people give me photos to work from when they hire me as their portraitist. But she kindly modeled my wearable art for a blog, and I used a photo from that session so that her portrait could be a surprise.
I was put on this planet to mirror back—and strengthen—the beauty and power I see in people. I do this as a shamanic guide, but I also do it through my spirit paintings, which I create while in trance. (So I guess my painting is another way of being a guide. Wow, there are so many ways that we can empower each other.)
When I see someone's reaction to my painting of them, it is a gift to me. Portraying the unique spirit in someone makes me happy.