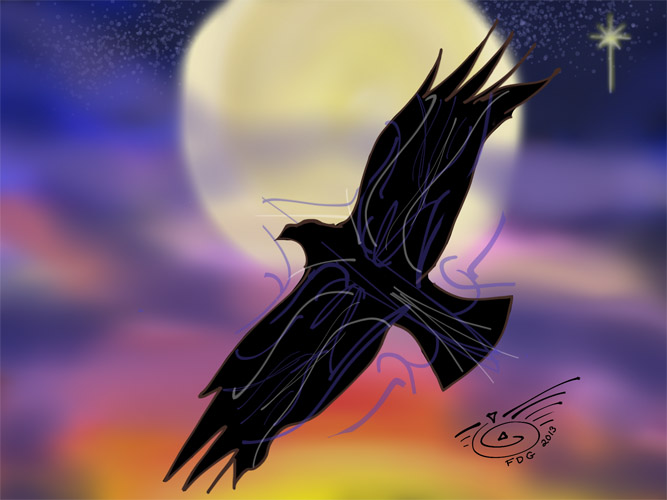 If you desire a life that is more abundant, serene, and fulfilling, if you want the miraculous to arrive:
Join me in the Virtual Pagan Monastery by attending my fifteen-minute-long Faerie ceremonies. Fifteen-minute meetings, via group telephone calls—that's all it takes to improve your life.
The Virtual Pagan Monastery group starts September 29 and will meet twice a week for six weeks:
* Sundays, our rite goes from 1:00 to 1:15 in the afternoon, EST. Kick off the week right.
* Tuesdays, the rite is from 11:15 to 11:30, AM, EST. You'll be prepared to conquer any mid-week humps.
Expect effective magic. You emerge from each brief session more able to do whatever's needed to achieve your goals and stay sane while you're at it. This is support to be powerful and happy.
Visit the Virtual Pagan Monastery. Click the Pay Now button to enroll securely through PayPal: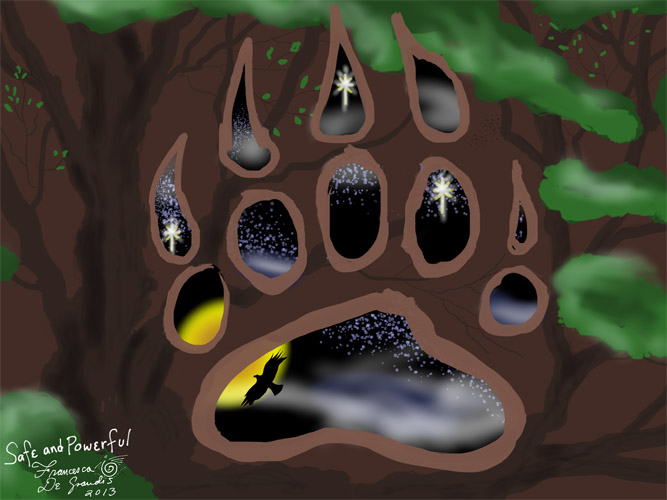 I excel at facilitating shamanic experiences and make fifteen minutes extraordinary. I was trained from childhood to create this sort of ritual. Plus, during the rites, you receive direct spiritual transmissions that give you good luck, strengthen your spirit, help protect you from negativities on the mundane and etheric planes, and feed your magical soul.
Feedback: "Someone might think, 'I won't get much from 15 minutes.' … But Francesca's Pagan Monastery showed me how deep a 15-minute ritual can go. She knows how to do this, making my day happier."
Please note: you'll need about three minutes after each session to do a special grounding, which I'll teach you.
In traditional shamanic culture, group meetings like this were part of the day. Tribes were busy taking care of business—hunting, weaving, etc.,—and knew better than to forsake the sort of rituals I'll be leading. These are heavy duty ceremonies. Don't overlook this opportunity by thinking 15 minutes isn't worth your time or money. You deserve this.
The Virtual Pagan Monastery fits into your life and provides safe haven to focus on self-care. You needn't go it alone. Accept this support. Enroll now.
The vital benefits of consistent ritual are even more important during difficult times. If you're in crisis, enrolling in this event is one of the most important steps you can take. It'll help you accomplish exactly what's needed regarding your crisis.
Nuts and bolts:
* To participate in these group-meetings, simply dial the phone.
* Starting Sunday September 29, we meet twice a week, for six weeks. Sunday meetings are in the afternoon from 1:00;to 1:15 EST. Tuesday meetings are from 11:15 to 11:30, AM EST.
* Reserve Sunday, November 10 and Tuesday, November 12, 1:00 and 11:15 respectively, for makeup sessions in case I'm unavailable for planned sessions.
* Total enrollment fee: $250. Your carrier might charge you for the call.
* Limited enrollment. Upon receipt of payment, your seat is reserved, and you receive event phone number, etc., by email. Refunds unavailable.
* Call me—814-337-2490—for more info or to discuss scholarship, trade, or payment plan.
* Click the Pay Now button to pay securely through PayPal:
In-depth self-care is sadly uncommon, as is the knowledge that a shaman might deliver immense value in 15 minutes. This adds to my ever-present gratitude to my fellow seekers who commit to their wellbeing and will join me in my Virtual Pagan Monastery. I'll get to have a lovely six weeks with you. This is going to be beautiful for us.