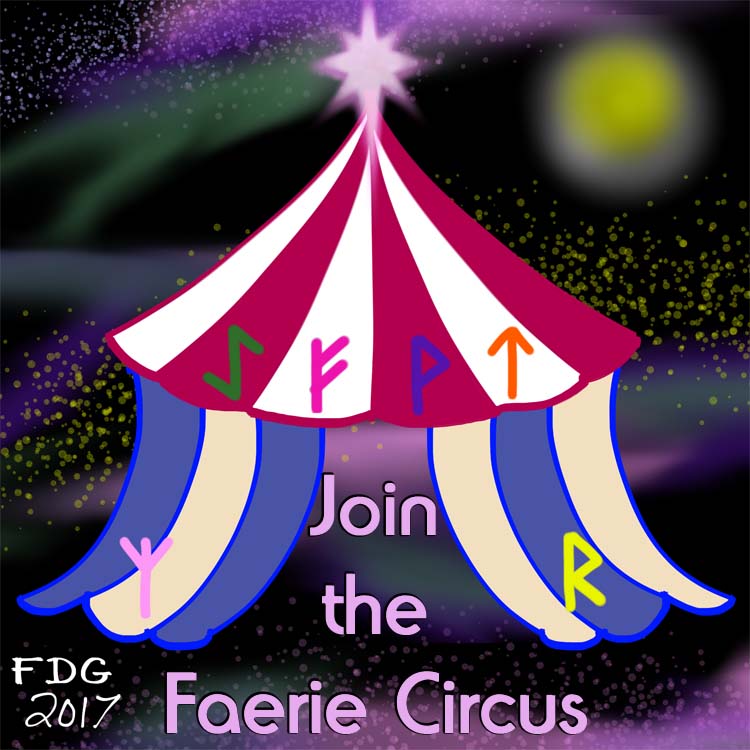 I take my work as a shaman seriously, hold myself to a high standard, and do everything in my power to reach that standard. That doesn't require pompousness. Fun is important. It adds lightheartedness to the shamanic journey. I teach ecstatic shamanic witchcraft—we have fun in our process. The end is the means.
Writing the ditty below to promote my newsletter was fun. So was making the little painting above, to accompany the ditty. The newsletter helps people, so spreading word about it is a service, and service can be fun.
Come one, come all,
join the Faerie Circus!
This is no movie, no metaphor.
This is the real deal,
this is going somewhere—
get my newsletters:
click here.
The sky's my big tent,
a star's my trapeze.
Come swirl through the air with me:
click here now for magic,
confidence, too,
the self love you need,
and other awesome breakthroughs.
Your witchcraft will thrive
more than ever before.
Check out my mailings;
they open the door.
Plus you'll get freebies
that only go to
my newsletter readers.
Click here—that's your cue!