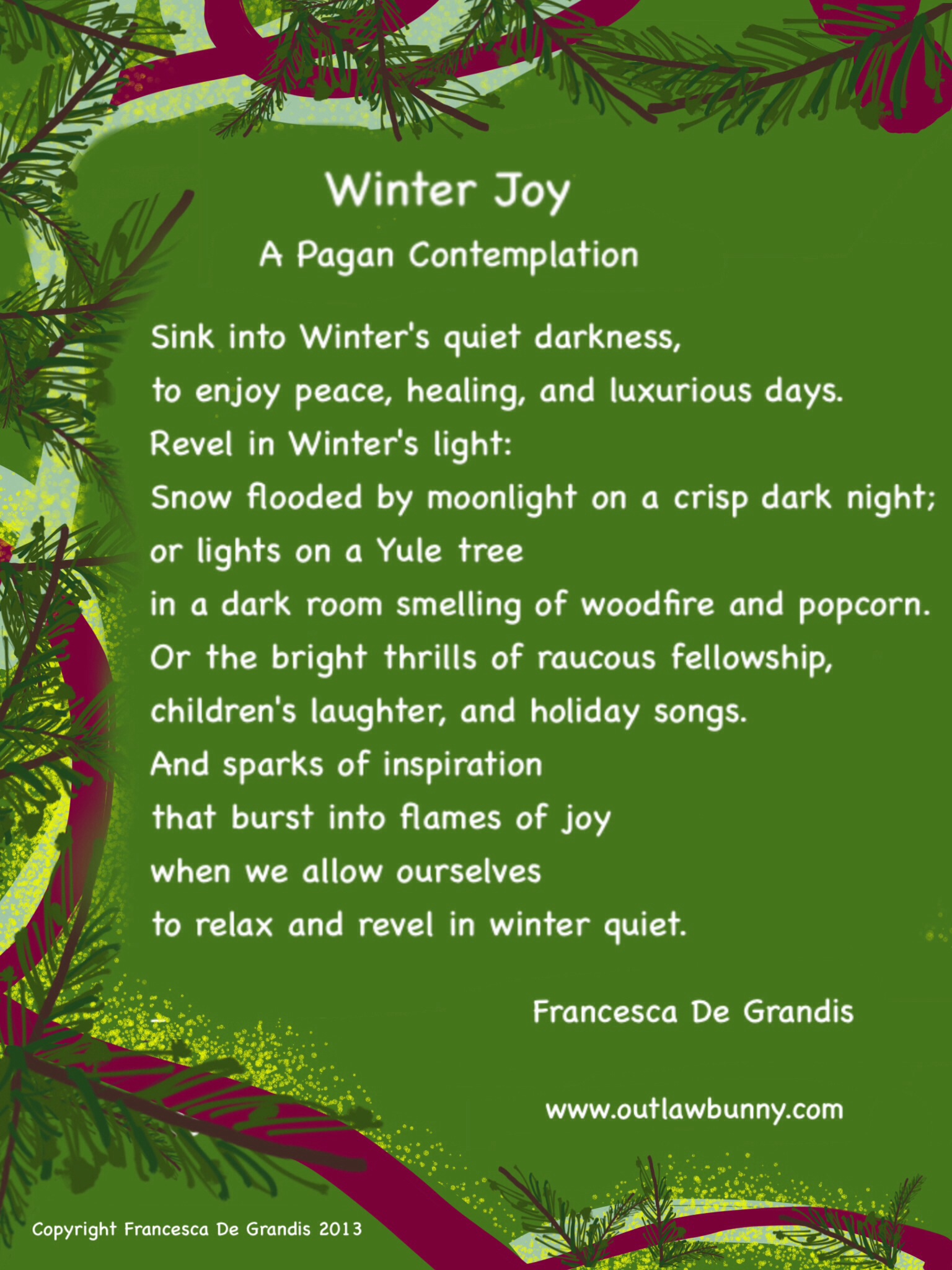 Want support for a joyful serene winter? Check out http://www.outlawbunny.com/2013/11/30/winter-joy/
—————
Text of the poem, in case you cannot view the graphic:
Sink into Winter's quiet darkness,
to enjoy peace, healing, and luxurious days.
Revel in Winter's light:
Snow flooded by moonlight on a crisp dark night;
or lights on a Yule tree
in a dark room smelling of woodfire and popcorn.
Or the bright thrills of raucous fellowship,
children's laughter, and holiday songs.
And sparks of inspiration
that burst into flames of joy
when we allow ourselves
to relax and revel in winter quiet.