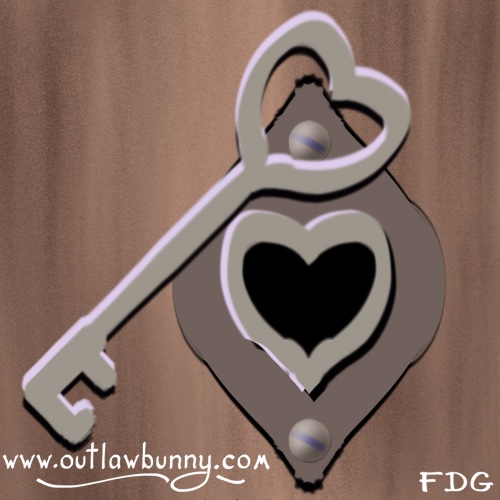 For me, prospering financially, emotionally, and spiritually requires fully engaging in life, not backing off from whatever's occurring. Being human, I readily forsake the moment, but if I move into the now on a somewhat consistent basis, abundance comes, accompanied by serenity. One of my blocks to being in the moment is finding glory in self-pity. I try to avoid it, even when things are at their worst, because self-pity makes my defeat more likely. For example, when we thought I had only months to live, trying to avoid self-pity and instead committing to the moment and being of service to it allowed triumph; now I have another 20 years in me.
I want to feel my life is of epic proportion. However, I don't want to create that feeling by constantly dwelling on my problems, making them grow in my mind, so that I view myself to be an abandoned, struggling hero.
Mind you, my problems are constant. Some are dire. And, as is the case with many individuals, there are ways I am an abandoned, struggling hero, who should be widely admired and is, instead, viewed as complaining about nothing. (Has this happened to you?) Stories of my heroic achievements despite great odds have been stolen to be portrayed as someone else's, usually one of the very people who tried to block my goals. (Has this happened to you?) I don't want to ignore any of that.
I do not want to dwell on any of it, though, with the gorgeous self-pity in which I, too readily and too often, indulge. Goddess, please help me not use atrocities perpetrated on me as an excuse to indulge in self-pity. Compassion for myself is not the same as the glory of self-pity.
I want a life that feels huge from the joy I experience, my awareness of my accomplishments, a commitment to live in reality good or bad, and the attempt to be fully who my Gods made me. I'm grateful my Gods give me the ability to constantly do the things cited in this paragraph. I want to do them more. More! Living myth is an ancient magic, one of the most powerful spells I know. It has not prevented all my misfortunes. Tragedy is part of life. However, living myth has made enough differences that my existence has been filled with beauty and abundance, instead of being a tragedy as a whole.
I imagine many people, like me, feel huge one moment because they're living fully, kindly, and gracefully, and the next moment feel huge from having mesmerized themselves with a self-pitying tale that, even if true, is self-damaging when recited over and over to oneself. (There are times when repeatedly telling the same story of a problem is part of a healing process. That's not the sort of repetition I'm referring to here. … If you view existence panoramically, a constantly repeated, self-pitying tale is part of a healing process, but the panorama might have to provide such a widely sweeping view that we're looking at that self-immolation in the context of a healing process that happens over several incarnations. Or, if looking at a single lifetime, every detour from healing and empowerment is part of moving toward that healing and empowerment because every step along the way to health is needed. But I want to avoid as many detours as possible, which means being honest with myself about how self-pity derails me, damages me, and makes me feel powerless so that I am deterred from taking action to stop other people from hurting me.)
I want a life that feels huge and abundant because I face problems as if I have a sword in one hand and a tea cup in the other. I'll deal with the problems with sword or tea cup, depending on which is most suited to the problem meeting me. If I only use the sword, I'll hack away 24/7 until my life is shredded to ribbons. Sometimes, I can best solve a problem by sitting down and savoring a cup of tea.
I want to be a mythic, mystic, enchanted servant—to the Gods, the Tree of Life, all its inhabitants, and my oh-so-flawed-yet-perfect-and-beautiful self.
I will have peaceful prosperity now! So mote it be!
Note: if you don't see how my above thoughts are related to having peaceful prosperity or having it now, trying to figure that out is a shamanic ritual. Even spending two minutes trying to figure it out will move you toward peaceful prosperity, whether you can find your answer or not. I'd love to hear from you about how that goes. If you already see the relationship between this essay and peaceful prosperity now, and apply it in your life, please tell me the results.