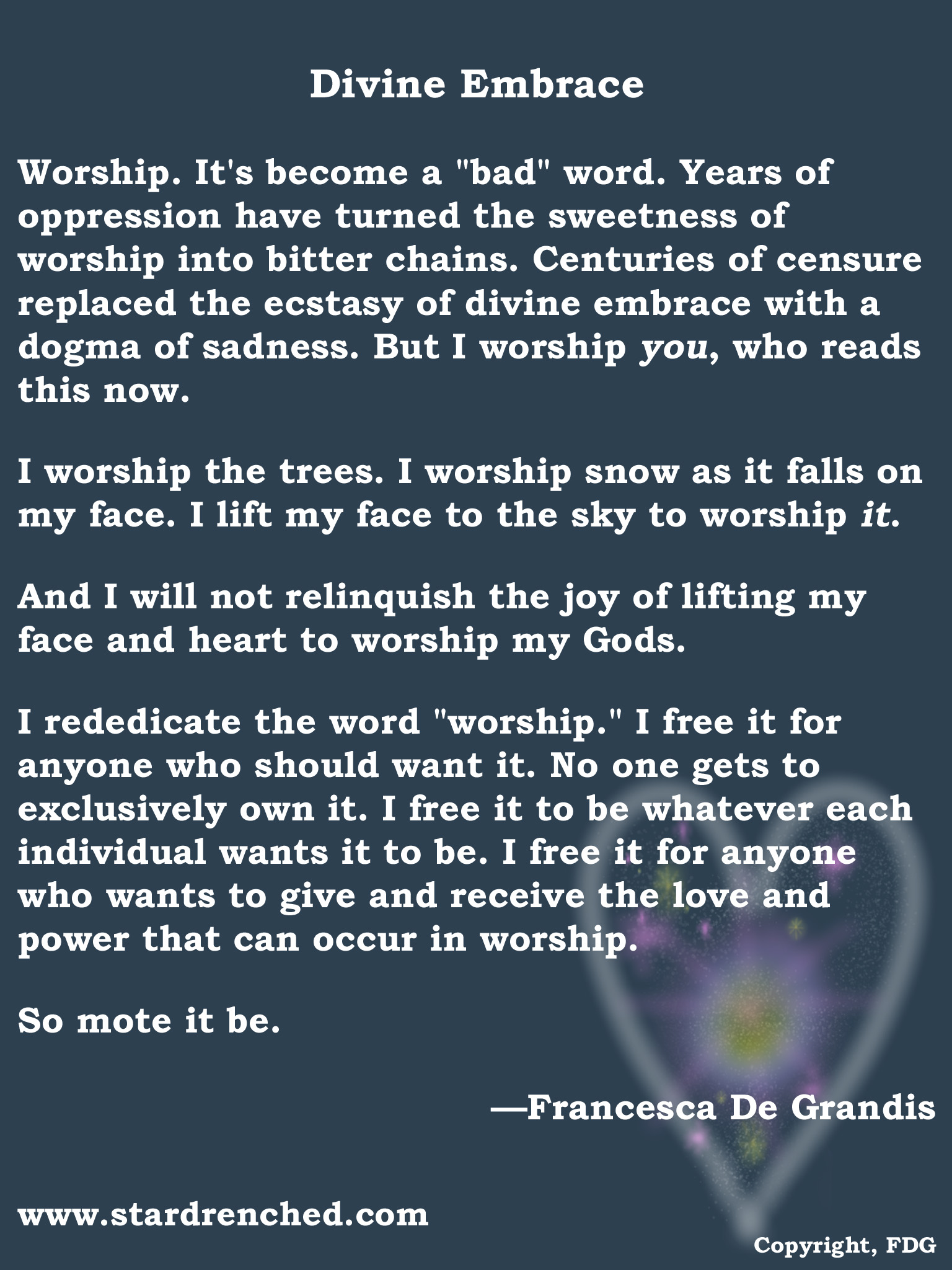 Divine Embrace
Worship. It's become a "bad" word. Years of oppression have turned the sweetness of worship into bitter chains. Centuries of censure replaced the ecstasy of divine embrace with a dogma of sadness. But I worship you, who reads this now.
I worship the trees. I worship snow as it falls on my face. I lift my face to the sky to worship it.
And I will not relinquish the joy of lifting my face and heart to worship my Gods.
I rededicate the word "worship." I free it for anyone who should want it. No one gets to exclusively own it. I free it to be whatever each individual wants it to be. I free it for anyone who wants to give and receive the love and power that can occur in worship.
So mote it be.
————
Extraordinary people need extraordinary spiritual guides. Extraordinary people do not hesitate when they find a guide. http://www.outlawbunny.com/pastoral-counseling