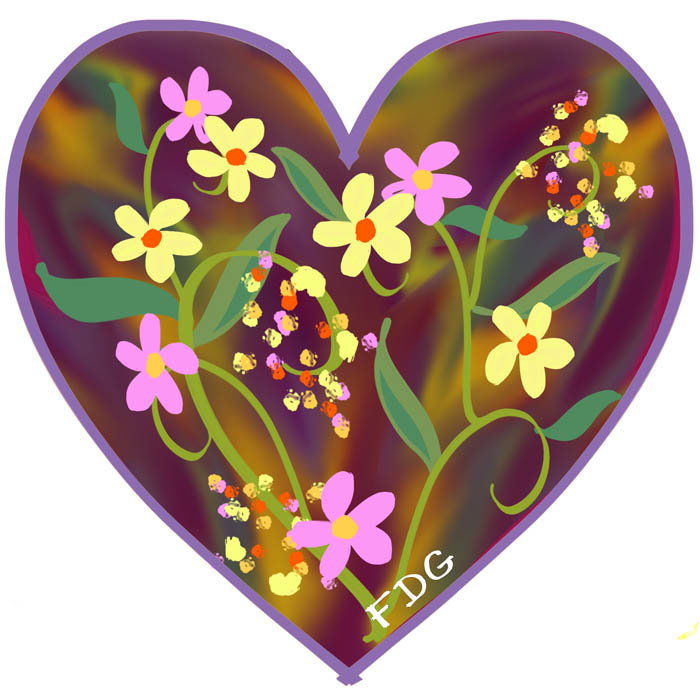 Love takes many forms. Romance, platonic relationships, love from your Gods, and self-love are some ways love manifests. Perhaps the most important love is the love we give.
There are many reasons someone might not experience the love they want. They might, for example, feel they're not good enough for anyone to truly care about, so they start isolating.
Here are five witchy ways to put love in your life, with help from the Old Gods.
1) Affirm "I am a child of Gods. This makes me sacred, worthy of love." Using this affirmation opens you to love of any kind.
2) If you ever want to do something for someone, but you feel whatever you have in mind is not good enough to offer, you might be wrong. This can be another excellent time to remember you're a child of Gods, and Their divine spark and love are in you.
In other words, just being yourself and doing what you are able can be more valuable to people than you realize.
Yes, this tip is about giving. But when we give love freely, the Universe's love fills us, so we receive love too—bunches of it.
3) Realize you are a child of Pagan Gods. They enjoy themselves and want the same joy for you. They're not dour deities frowning on you. Remind yourself now and then that your deities actually want you to feel loved.
4) Be open to signs of unconditional love from the Gods. Also open to experiencing it. If you notice and feel nothing or only the tiniest bit, it's a start. Keep trying. It'll pan out.
5) I channeled the following prayer for a client, to say once a day, for five days over one week's time, then whenever she wanted thereafter. It helped her love and be loved:
Divine Mother and Father,
my very cells are made of You.
Help me love me.
Help me see my immense worth and endless beauty.
Help me offer myself to You in beauty,
for I am a worthy gift.
Thank You for making me the way I am.
Help me offer myself to the world in beauty,
for I am a worthy gift.
Help me know I am worthy of
Your love, my love, and the love of All My Relations.
So mote it be.