The Fairytale Witch, Greed, & Joy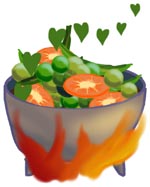 Why Are Old Women in Fairy Tales usually Evil Mean Witches?
Many traditional fairytales portrayed elderly women as monstrous witches. Descriptions included despicable eating habits. These witches were gluttons who scarfed down absurdly massive quantities of food in a single sitting, as I've seen in paintings of Baba Yaga. Worse, they ate children.
I've been thinking the root of such lies was likely greed, at its worst. I imagine selfish people begrudged an old lady her food—her right to life—and, in the same vein, coveted her land, the source of food. They wanted all resources for themselves, leaving nothing for anyone else, not caring that it could be a death sentence.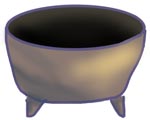 These skinny ladies in old tales usually stayed bone thin despite dining on children and disgustingly extravagant banquets. Perhaps she represented elderly women actually struggling without much to eat, the mischaracterization meant to provide the justification to rob them regardless. In other words, if an elderly woman was resented for eating any amount of food, then misrepresenting her reasonable or insufficient meals as gluttony provided an excuse to "righteously" rob her—greedy witch! She did not deserve food and its source—land and livestock.
Logic plays no part in justifying wrongdoing. A person gorging themself yet maintaining a thin frame makes absolutely no sense. However, reasons to steal and oppress don't need to be reasonable; any excuse will do. Spread nonsensical slander about an aged woman, and her neighbors who are greedy like the slanderers will cheer about their thievery. The slanderers have given those neighbors permission to follow suit with other vulnerable elders.
I can easily imagine greedy envy turning into disgust about an elderly woman's meals. A person's selfishness often disguises itself, even to that person. Disgust is an effective disguise, distracting everyone from the real greed by projecting it on to an innocent elder.
When they call an old lady a dragon or witch, I take it as a compliment because I am a real dragon and witch. Many dragons and witches are kind and generous with food, magic, and other treasures. They also protect people from oppressors.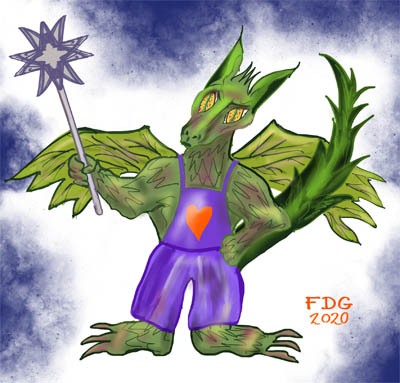 Life, Liberty, and the Pursuit of Land
Land, food, and greed are tied together. Life, liberty, and the pursuit of happiness was originally Life, liberty, and the pursuit of land. For whatever reason the phrase was changed, the original version outlines the basis for a classless society. Land is wealth at its most fundamental level. The right to pursue happiness is vague enough to establish the pretense of forgoing classism. In some ways, classism is simply systemic greed: one group taking too much for themselves so that another group does without, whether the classes are delineated by gender, race, or any other excuse to oppress.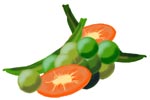 Eating an Entire Pizza Topped with Anchovies and Joy
I was visiting my friend, Jenn Campus. As usual, we touched on one of our favorite topics: food.
I mentioned that I'd made a pizza from scratch and was delighted because I was going to get to eat the whole thing. I live alone, so that pizza constituted two or three meals (with perhaps a salad added). Yum, a couple of pizza meals!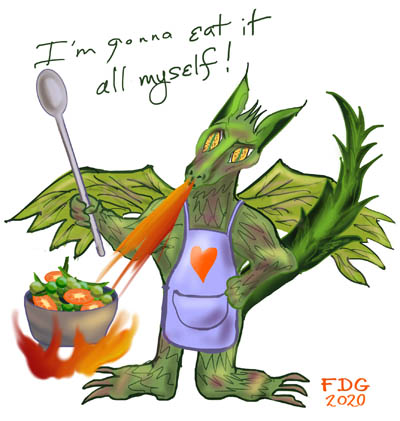 I also told Jenn some of my realizations mentioned in this essay.
Then Jenn's husband and foodie companion Roberto joined us. I again shared my delight about eating the whole pizza. I added that I'd been wondering how much of a pizza each member of their family got in a meal. Given their large family, I imagined they had to divide a pizza up, and perhaps no one ate more than a slice. Roberto, who's Italian born, responded that eating the whole pizza is "very Italian of you." He added that each family member always got their own pizza, except maybe the children split one.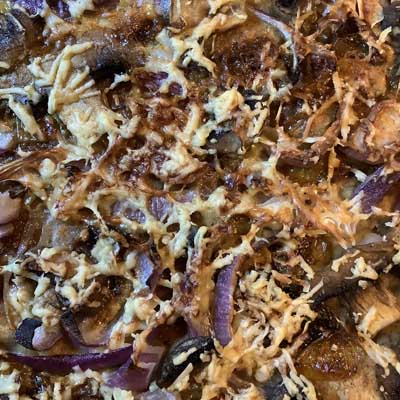 Roberto's comment was wonderfully affirming, even though I hadn't told him my thoughts about old ladies and food. My Goddess spoke through him. Though the following were not Roberto's words, She was saying, "Let old ladies eat the whole pizza!"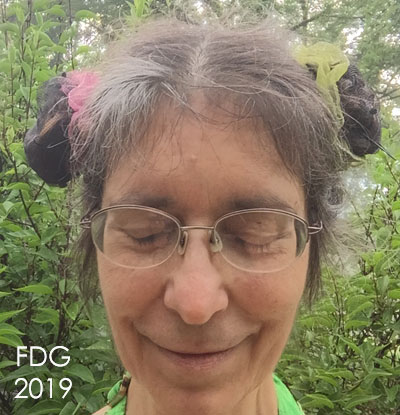 Jenn, when I'd mentioned greedy people begrudging an elderly woman her food, suggested that they possibly begrudged her the pleasure in food. Good point. Especially for me. Joy is one of my life's keywords.
Have You Ever Been Attacked for Being Happy?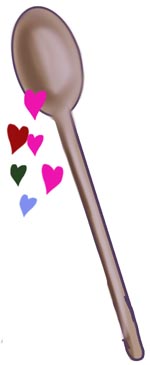 The right to pursue happiness—joy—includes the right to land or a comparable means to material well-being, such as a reasonable wage instead of employers earning far more than is even decent while employees can't make ends meet.
Oppressive religious bodies often portray joy solely as non-material pleasure, as if it's sinful to care about worldly things. This pseudo-spiritual propaganda fools many people; they become unwittingly complicit in their own oppression (internalize their oppression), by thinking they've no right to a proper income.
I'm not implying joy relies entirely on material well-being. Depending solely on the material for happiness creates greed. However, it is appropriate and healthy to pursue both material and spiritual well-being and find a balance between the two, instead of seeking only one or the other.
Your happiness is sacred. Convincing you to abdicate rights by shaming you as if you're selfish and uncouth to care about worldly things is an attack on your life and your happiness. If you internalize those attacks—internalize your oppression—you might shame or otherwise hurt yourself when you desire joy, start to feel joyful, or have even the smallest joyful experience.
I've always feared I'd be punished for my joy. I thought I'd conquered that fear but am revisiting it to overcome it at a new level.
Internalized Oppression Can Damage Physical Health
I have a lot of joy in my day. That doesn't mean I'm free of problems around it.
It is easy to internalize oppression so extensively that deep-seated, self-destructive beliefs or emotions can affect one's physical health.
For twenty years, I've had serious physical problems caused by extreme swelling that is unrelenting, throughout my body, and visible. (E.g., one of my eyes became swollen shut for days. The doctor asked if something had struck my eye. The swelling was so huge that I looked like someone had socked me.)
Years of exercise, food choices, herbal remedies, and shifts in lifestyle and attitudes reduced the swelling bunches, and with it the number of serious symptoms it had caused. There are far fewer. But a great deal of swelling—and hence serious unremitting symptoms—remains.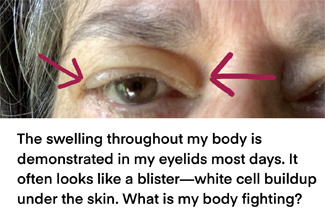 In desperation, earlier this year, I decided to go grain-free. The swelling abated radically within days. If the improvement had continued at the rate it was going, my need for a wheelchair would've been gone, or near gone, within a year.
However, I suspected that I do not have a grain allergy, but that a deep-seated, subtle anorexia was compelling me to deny myself my "daily bread," as if I don't deserve food.
I also wondered if I have a deeply-hidden inability to stand on the ground of my truths. Stand, instead of using a wheelchair. I'm pretty good at standing for my truths, but there's always another layer of growth. Internalized oppression can be subtle and deep.
(These two things I wondered about are related in ways I don't fully understand yet. The understanding I do have is beyond the confines of this essay.)

I decided to eat grains again. That might seem ridiculous, given that serious symptoms were abating so readily. But I don't want to deprive myself of my "daily bread" longterm only to find that I ignored the spiritual solution that would've been the longterm fix. Ignoring the source of the problem will simply make it manifest in another way, sooner or later.
Plus life-threatening allergies already seriously limit the foods I eat. If the decision to be grain-free is subtle anorexia, elimination of foods from my kitchen might escalate until I allow myself to eat only a few types of food—not enough to maintain health. (I'm not implying that being grain-free is anorexic per se.)
Psychological states can cause serious medical problems. I do not mean those problems are in one's head. They are quantitative symptoms, measurable by Western medicine. I need to overcome my fear of being attacked and stand up.
Overcoming Internalized Oppression and Claiming My Rights
I wrote a large portion of this essay before the pandemic and the economic severities it has caused many people. For months, I put the piece aside, to focus on blogs that seemed more related to current affairs. My mind kept returning to this piece, and I couldn't figure out why. Eventually, I realized it is utterly relevant right now. Perhaps it's even more important than it was before the pandemic. Elderly people are spoken of as disposable. Greed is rampant, as are illogical excuses for it. People worldwide are struggling and scapegoating, divided instead of standing strong and successful together. … There's that word standing again.
Hm, elder abuse and the other problems described in the above paragraph are not new. Well, my real point is that I realized the article's relevance. And that my not seeing the relevance was internalized oppression; I turn 70 this year so am at risk of being scapegoated—viewed as disposable in a society often structured by greed.
There's another reason the article is relevant. Our current worldwide trauma can deepen longstanding internalized oppression, perhaps reopening healed wounds. That can result in horrible demoralization and other devastating states that stop us from doing what's needed to take care of ourselves, our loved ones, and our communities.
Nevertheless, it can be an opportunity to see inner oppression and overcome it. In my case, this has included revisiting my fear I'd be punished/attacked for my joy.
That fear is reasonable. If repeatedly attacked for your joy, whether by family, friends, or societal beliefs that joy deserves rebuke and infliction of shame, you might come to expect and fear attack. However, I refuse to live in fear.
Simple Magic Spell to Claim My Right to Food, Life, and Joy
Simplicity has magic: to do the spell, just recite the liturgy below once or, if it feels right, repeatedly. You don't have to do anything fancy, "right," or grimly serious like the Great Master Wizard of the Universe. (No, the Great Master Wizard of the Universe isn't a real thing. I made that up.) I found myself laughing as I wrote and then said the liturgy, and if anything's right for this chant, laughter is. I intentionally made the chant silly.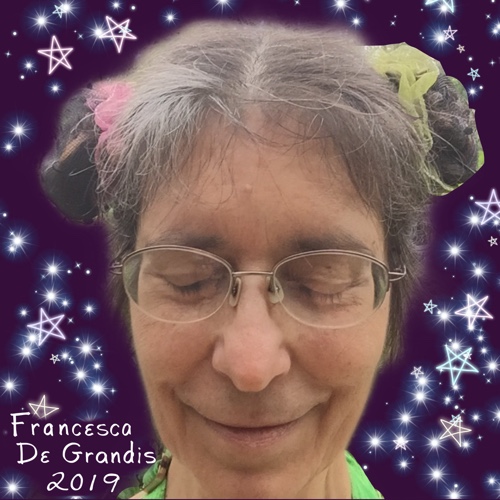 When you speak the chant, include the title in your recitation.
Pizza, Prosperity, and Joy Chant
I get to eat the whole pizza.
I can pay for the whole pizza.
To add extra magic to the spell, eat a good meal immediately after the recitation. Kitchen magic!
Preparation before reciting the liturgy is not necessary. You can jump right in and do the spell. If you feel preparation would be helpful, here are suggestions:
* If you prefer to set up magical protections before you do any ritual, do so.
* Take three to fifteen deep breaths. Nothing fancy, just natural deep breaths.
* Examine yourself for internalized oppression regarding your right to food, life, prosperity, and joy. Then try to feel that inner negativity, then start the chant.

As I said, I wrote much of this essay before lockdown, before revisiting my fear of punishment. The revisit makes me doubly happy for the lighthearted chant, which was in the original draft of the article and balances its seriousness. I want my heart light. I want to continue to find fun and beauty no matter what. When in my most difficult times, I see more than ever the vital importance of trying to find joy, even if it's small.
Those two silly lines hold power for me. Perhaps they'll also work for you. A simple, silly spell can have great power. (The spell's strength is not always obvious until you use the spell.) The chant, beneath its silliness—and supported by its silliness—is a ritual to overcome my internalized oppression and claim my right to food as a woman, human, and elder. Since food is central to life, I'm claiming my very right to exist, which shouldn't even be in question, but the greed of the world challenges our right to live. The liturgy also claims my right to joy.
You needn't be elderly for this liturgy to be relevant to you.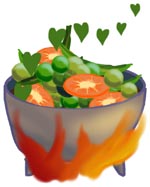 Self-Awareness, Self-Defeat, Self-Absorption
I like my head in the clouds and feet on the ground. Magic is not enough. I'm doing additional things to decrease swelling, while eating grain. In other words, I suspect not standing sufficiently in my power, truths, and being, coupled with the internalized oppressions of fearing attack, are causing the swelling and, once lessened, will no longer do that. So I'm trying to overcome these inner blocks.
Here is one way I'm trying to do that, in case it suggests action(s) you might take to overcome internalized oppression and/or medical problems caused by it.
I have a daily spiritual practice of watching myself for certain faults to which I am prone. Now, I'm trying to enlarge that practice (temporarily, until it becomes no longer necessary), by becoming more aware of when I'm:
* afraid of being attacked for my joy
* not allowing myself joy
* not noticing or letting myself feel my fear of attack
* not standing fully in my being and truths
* not being sufficiently self-aware and thereby unable to stand fully in my being and truths
About the last item in the list: I'm trying to, more than ever, be aware of my cellular levels, be present to the moment, and forsake numbing, that I might more than ever know deep levels of myself and of what I'm feeling and being. When I have that degree of self-awareness, I trust in magic. I become my child-self who believes in greatness. I stand on the ground of my being and truths at deeper levels than ever. If I hit that level, often enough, we'll see if I need the wheelchair anymore.
I should add: the self-awareness I'm describing is a far cry from self-absorption. For example, I am of service when I stand for who I am and what I believe in because, in that state, I work more effectively.
Goddess Sehkmet, Please Replace My Fear with Power
I've been asking Goddess Sehkmet to remove my fear of attack and replace it with power. I'm praying to Her because I sense She's especially good at empowering people to be proactive. I want to step up to the plate more than ever by 1) claiming my right to food, life, joy, and prosperity, 2) standing in my being, and 3) doing whatever else is needed to gain maximum abundance and joy and be of maximum service to my community.
Though I've read no lore corroborating the ability I've above attributed to Sekhmet, one of my students did teach me that Sekhmet protects Ra and carries out His business. (I'm not attributing the student by name because they prefer anonymity.) That reinforces my sense of Her. I've seen Goddess Sekhmet referred to as a "protector of truth," which also seems to make Her the perfect help for the concerns I am discussing here.
Drawing on my above thoughts, I wrote a prayer to Her:
Goddess Sehkmet, Please Replace My Fear with Power
Sehkmet, remove my fear
that I may step up, step up, step up.
Goddess Sekhmet, protector of truth,
help me stand stand stand
in my being and truths.
Sehkmet, grant me the power to
claim my rights, my rights,
my rights to food, life, joy, and prosperity.
You Who protects Ra and carries out His business,
please protect me and grant me the power to protect myself.
Help me carry out my business of
good food, long life, abundance, joy, and service.
So mote it be!

If concerted spiritual efforts do not diminish swelling significantly after 6 to 12 months, I'll get rid of grain.

Food is life. Food is liberty. Food is land—abundance, property, the earth on which we stand as free people. So mote it be!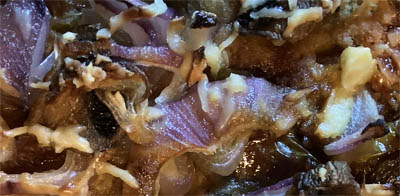 Kitchen Magic
One of my pizzas, ready for the oven: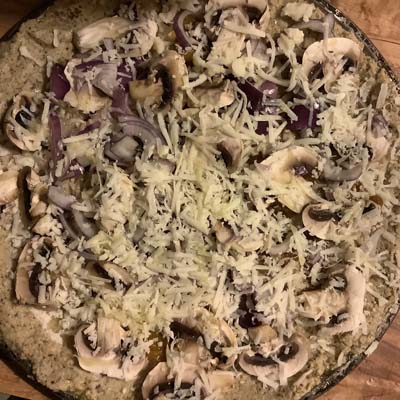 Here's a rough recipe for it: no measurements, complete list of ingredients, etc., because I tend to wing it and eyeball it in the kitchen. But I put the recipe here in case it gives you ideas.
The crust is my adaptation of a gluten-free pizza dough recipe that was at https://www.mashupmom.com but is now gone. It was the first gluten-free pizza dough recipe that suited both my palate and allergies.
If memory serves, the recipe uses brown rice flour and garlic (among other things), with eggs and flaxseed meal to hold the dough together.

To make a more flavorful, high-protein dough, I added sunflower seed meal, almond meal, garbanzo flour, and enough garlic to curl my toes.
I wanted pizza but didn't think I had the makings for tomato sauce. Then I remembered tomatoes I'd dried and frozen. I reconstituted them quickly by putting them and a bit of water in a pan and simmering the mixture down a bit. Topped the pizza with goat cheese. Yum.
When I cook or talk about food, the power of kitchen magic visits me. (The little pizza chant is kitchen magic, at least for me, because it focuses on food.) Sharing the pizza recipe brings to mind another reason the crone was hated for her kitchen activities. Hearth magic is power available to oppressed groups, thereby threatening oppressors. Elders will have had many years to hone their power, which makes them all the more threatening.
A kitchen is often the heart of a revolution. People quietly talk at the table, where food, beverage, and camaraderie build the strength needed for the fight to live free. So mote it be!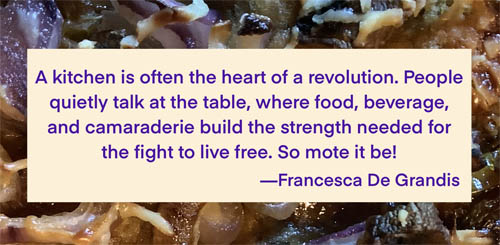 More Kitchen Magic
Add magical healing to medicinal herbs. How to Enchant Your Cup of Tea: https://stardrenched.com/2017/03/29/how-to-enchant-your-cup-of-tea/