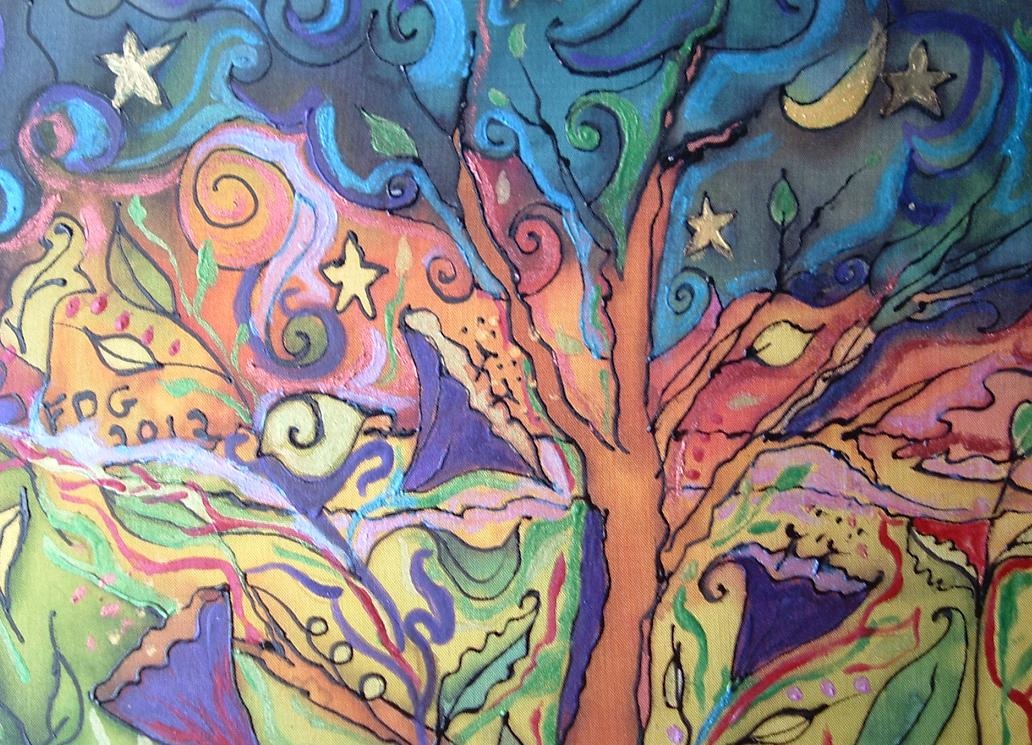 As devastated as I feel about the fire, I also have feelings at the exact opposite end of the spectrum.
I didn't know about the cathedral fire, until I received an email that happened to mention it. The friend writing the email was grief stricken and hoping the stained glass would not be destroyed. I checked online for more info. Good Gods!
I felt terrible grief and started to express that in response to the email, when the phone rang. It was one of my shamanic students. Before discussing my upcoming class in Faerie Druidry, she mentioned her sadness about the beautiful art in the church being ruined, specifically the same window that was mentioned in the email.
I have the same feelings about the art. Plus I have a special memory of visiting that church years back. Very special.
Despite being devastated by the destruction of Notre Dame's beauty and by losing a piece of my own personal history, I have other feelings that are at the opposite end of the spectrum. The following information is from https://www.eutouring.com/facts_notre_dame_cathedral.html: "The Cathedrale Notre Dame de Paris is often affectionately referred to as The Forest because of the many wooden beams that have been used in its construction, and each of the beams came from a different tree, many of which were around 300 to 400 years old. In fact this building is made up from 1,300 oak trees that represents approximately 21 hectares of forest."
That cathedral required acres of trees being wiped out to support so much stone masonry.
During the phone call, I was hit with a past life memory. They chopped down my sacred groves, to build yet another church on a sacred Pagan site. They killed ancient living beings to create a monument solely to their own egos, for no God would have exacted praise that cost those oaks.
So, even greater than my immense grief is the jubilant cry in my heart "Let it burn!"