Patriarchal theology establishes hate as the basis of physics, of the natural world, and of life choices, disguising the actual innate core of physics, of Gaia's realm, and of healthy decisions: love and magic. And thus are people disempowered.
Note: God in this blog refers to my Goddess. When I refer to Her, assume I'm also referring to my God because He always stands next to Her. I'll also use God to refer to the Biblical God a few times; such times will be obvious.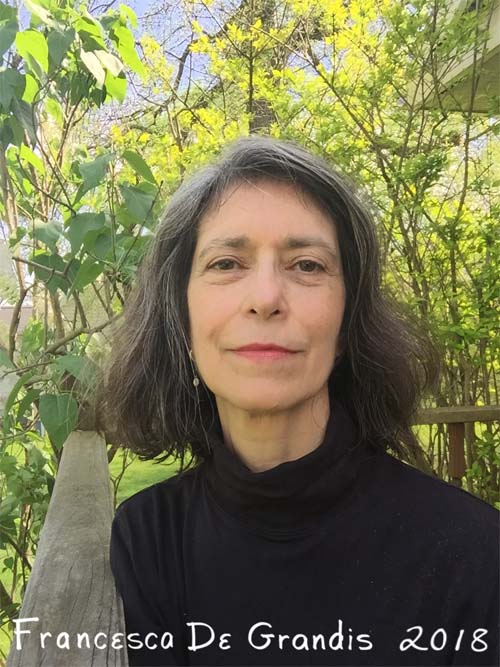 Love is magic. Magic is love. God is love. Magic is God. Those four sentences are not just pretty words or metaphors to me.
Acts of love create miracles. An atom is made up of particles of love. The spaces between particles are love. God is manifest in all things—every particle, bit of energy, empty space—and thus is magic God incarnate.
Through its theology that establishes hate as the basis of physics, the natural world, and life choices, patriarchy disempowers people. The theology of hate disguises love and magic as innately the core of physics, Gaia's realm, and healthy decisions, and thereby robs people of their power.
Example: an angry punishing God throws people into the eternal torture of hell. God's subjecting countless people to everlasting torment surely is surely His being against them. His followers follow His example and polarize against others. Their mindset becomes either/or—"It's me or them," so a model of scarcity prevails, with its dog-eat-dog hateful greed. And it's "Me against nature—evil wild nature. I'll tame and maim nature to take what I want from it; it's against me, so I must fight it to get my needs met." The hell myth, by building a foundation of hate that snowballs into an entire societal norm, obscures that love is the essence of God and of atoms, and is the innate foundation of our lives.
Patriarchal religious myths are an intricately woven fabric of lies that seem tailored to hide God's loving magic.
Another example is the biblical God outside of nature, standing far apart from us, harshly frowning as He judges our every act. I have no use for a God Who lives far away, withholding love. My God is in nature, in its greenery, luscious food, nurturing peace, uplifting beauty, and joyful sensuality. My God is in nature, and magic permeates nature. It is the biblical God, not magic, that is supernatural—outside what is of natural. Magic is in nature.
My God is incarnate in love and magic.
My belief that love is everything does not mean I'm a pacifist, doormat, or person who buries her head in the sand about oppression. I believe, for example, it is possible to stop someone who is robbing others of their rights, and still try to have an attitude of love for that person. (I do not expect to be anywhere near perfectly free of anger in this lifetime. I'm a human being.)
My belief that love is everything does not mean I can forsake my moral sense of right and wrong, or my responsibility to stop what is wrong.
My belief that love is everything does not mean that, if I reason in a loving manner with a Nazi long enough, he's inevitably going to change his heart and behavior. Just because I'm feeling love doesn't mean he will. He might only change when forced to. But my hate will not help me force that change. The ways to force it, at least for me, are things like voting, campaigning for candidates, signing petitions, civil disobedience and, as my stepfather did in World War II, signing up for the military—these can all be acts of love.
And a belief that magic is everything cannot be an excuse to forsake concrete acts of love, such as civil disobedience.
Love is magic. Magic is love. God is love. Magic is God.
————————————————————-
Dear reader, social media algorithms lean toward counterculture being filtered from your feed. E.g., if one of my posts has a link to my site, good chance Facebook will block the post from your feed. But my newsletter can connect you and I in ways social media won't allow. Click the bar below to subscribe for free. Rock on!