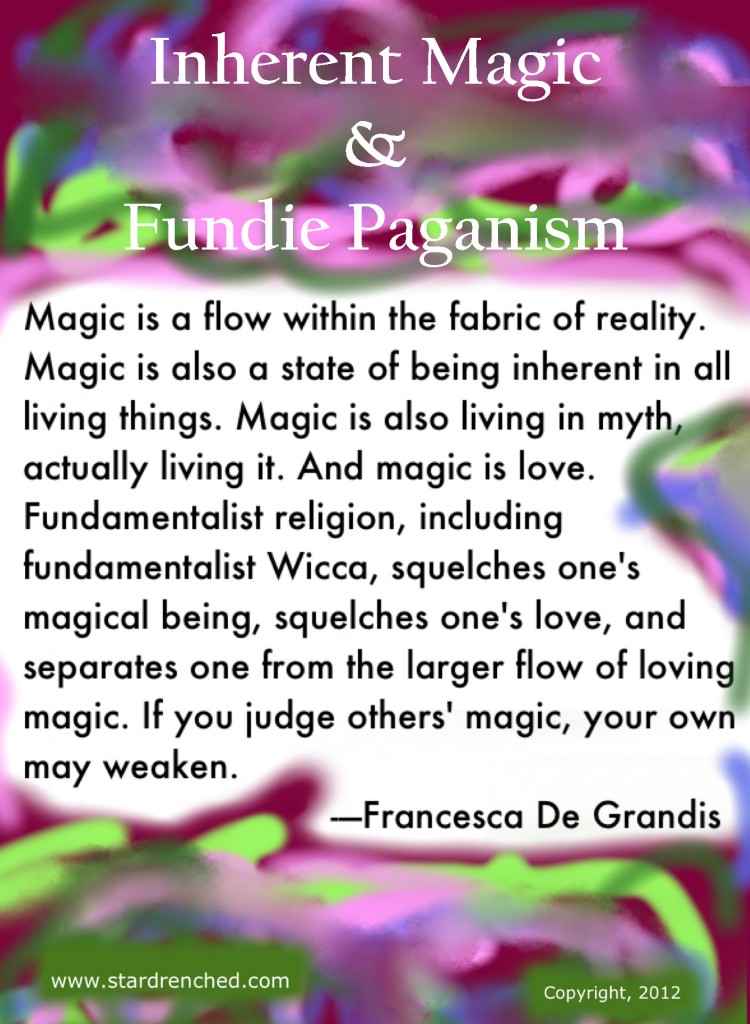 Magic is a flow within the fabric of reality. Magic is also a state of being inherent in all living things. Magic is also living in myth, actually living it. And magic is love. Fundamentalist religion, including fundamentalist Wicca, squelches one's magical being, squelches one's love, and separates one from the larger flow of loving magic. If you judge others' magic, your own may weaken.
*******
Beloved Fellow Seeker, Thank you for your spiritual journey, because I can't grow spiritually alone.
I wrote a book, out of gratitude for you and love for you: "Sprinkling Faerie Dust on Breakfast: A Daily Reader for Busy Parents and Their Children . . . and for Any Way-Busy Person."
Spiritual reading that fits into your day and supports travelers of any spiritual path.
Only available from the author. Buy it here: http://etsy.me/W5GJs4 Thank you again!