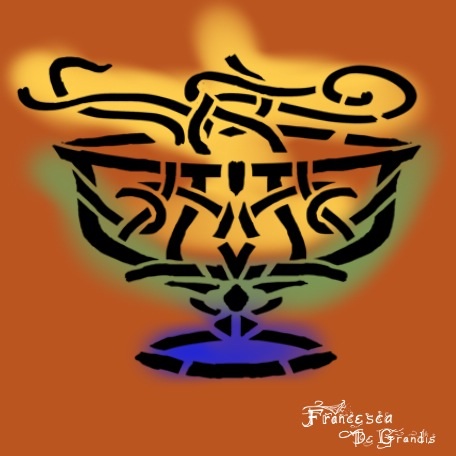 Moving into the Quiet Core of Winter's Joy and Beauty:
A Seven-Week Ritual Group,
Centering You into Your Power and Essence
Miracles become commonplace, when your magical and mundane powers and essences come forward. Dreams impossible to fulfill become viable. Major insurmountable problems, both inner and outer, give way to a miraculous improvement. A success you've achieved is followed by even greater successes.
Spending a big chunk of my time on mystical practices can be the thing that creates what's described in the above paragraph. And, though I can't always apply my shamanism anywhere near as consistently as I want, my attempts to do so still cause major triumphs.
Though I do need to attempt consistency with shamanic practices, they don't always have to be difficult or serious. Winter months have subtle Faerie gifts that make shamanism easier, and I'll show you how, in this seven-week ritual. No need to always be struggling to cope or grow. During our meetings, which will be peaceful, revitalizing, and individualized to participants,
* Enjoy quietly whispering wintry magics that help manifest what you need inside and out, on both the mundane and spiritual planes.
* Create a successful winter and year ahead, as we travel into a lush hidden realm—the heart of reality; the starlit center of Goddess power—where we can manifest miracles.
* Be immersed in a peace that provides mental, emotional, and psychic clarity. We'll draw on wintertime's intrinsic ability to root us in the core of our own being and Gaia's rhythm.
* Receive direct spiritual transmissions that foster good luck, physical health, and spiritual wholeness.
We meet via group phone calls. To participate, just dial your phone.
The ceremony is without prerequisites and suitable for both newbies and adepts.
I'm jazzed that this group'll happen through the absolute darkest part of the year! Doing this rite at that time is sooo relaxing and powerful.
We meet seven Thursdays, 3:00 to 4:00 PM EST, starting December 6. The Thursdays are consecutive, except we'll skip Thursday Dec 27 and Jan 3, for the U.S. holidays. Then we pick back up on January 10, continuing through till our culminating session on Jan 31. Reserve Thurs Feb 7, same time, for a makeup meeting, in case I'm unavailable for one of the planned sessions.
Enrollment: $250. Your carrier might charge you for the call. 
Click here to enroll securely using PayPal: http://www.outlawbunny.com/special-events-registration/
Upon receipt of payment, your place is reserved, and event details emailed to you. No refunds.
If you need more info, or want to discuss payment plan, trade, scholarship, or semi-scholarship, call me: 814-337-2490.
Blessed be the lushly beautiful witch-powers and wisdoms residing deep within the winter and ourselves.