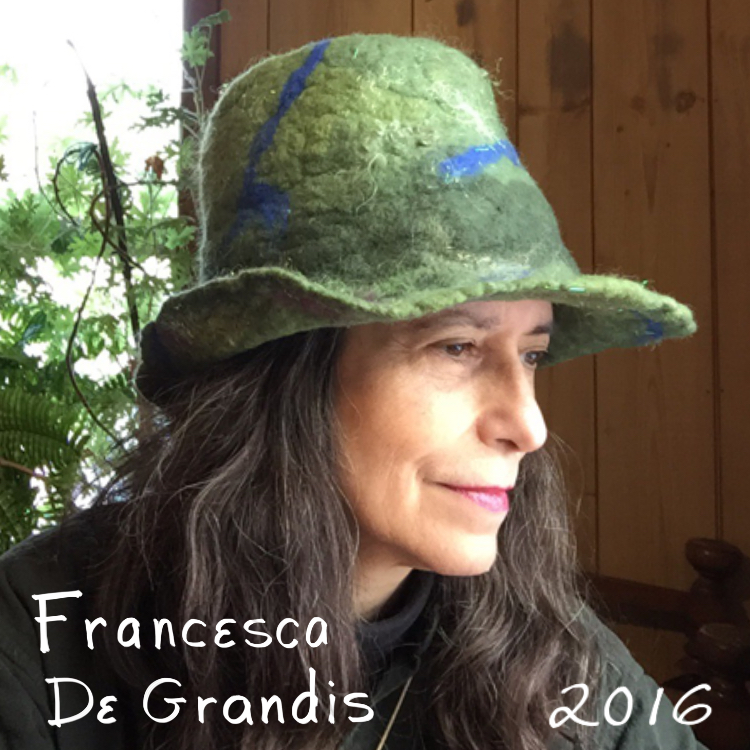 Currently, it is a prevalent opinion among Pagans that traditional witchcraft was strictly magical, lacking theology or moral aspects. While I can respect that theory, it is not congruent with my own experiences. I suspect whether traditional witchery had sacred or ethical aspects varied by locale or by family tradition.
I never argue with anybody's experience, only their theory. Theory is ever-changing. I'd never want to invalidate anyone's experience, including my own. I'll share mine below.
My experiences lead to conclusions that differ from the aforementioned current popular Pagan position. I hope to add to the Pagan dialogue on the topic, and provide support for those who, like me, have an unpopular point of view.
Growing up in a family tradition, I learned magic and a mystical worldview con leche. Therefore magic and mysticism were a given, as much a part of life as the air I was breathing. In the process, a religious and ethical worldview was deeply ingrained in my cells.
Note I say "my cells," not "my brain." It took my entire childhood and adolescence to imbibe the tradition's basics, because cellular lessons take time.
The understandings of the tradition were so deeply imbedded in our home life that much of the family tradition was taken for granted, not out and out spoken, but more implied and lived. This includes the theist or moral aspects.
In fact, calling it an understanding in the above paragraph is somewhat of a misnomer. It is not so much an understanding as a way of being.
In any case, a lifestyle with many of its important aspects being subtle or unspoken seems an earmark of many traditional witches I have met.
When I got older, I saw that this subtlety sometimes causes people who were viewing the family tradition from the outside to not see the tradition's deep religious and ethical roots, only the more overt—and perhaps less core—trappings. When I participated in family traditions in Europe, I usually found deep religious and ethical roots in them.
Observers are not engaged in the family culture. They are standing outside it, watching. Only by being part of a shamanic family culture over a long period of time can one can really understand the culture. The notion that to watch something is to fully understand it is a fairly current concept of scholarship. As I said above, learning the traditional witchcraft of my family required an experiential, long term lesson.
It has become almost de rigeur to insist traditional craft never had sacred or principled aspects. This makes it important to me to write this post about my family tradition, because I feel I'm speaking up for my Gods, for my witch ancestors, and for others who feel as I do.
I do not like it when a theory ceases to be a theory and becomes a mandated belief—in other words, when someone is mouthing somebody else's words to, consciously or not, invalidate other seekers. Unfortunately, the concept that traditional witchcraft had neither ethical nor theological base has become yet another Pagan rote declaration, usually said—or written—in an intimidating tone of I-know-better-than-you-so-whatever-you-think-is-stupid.
I can admire people who authentically believe other than I do. An informed and friendly exchange of ideas about traditional craft, spirituality, and ethics could be a lovely thing. Healthy debate is a wonderfully educational process for everyone involved. A supportive, respectful, and thoughtful exchange of ideas can do wonders.
But debate is not the same as trying to legitimize and define one's path by invalidating someone else's. That hurtfully invalidates a lot of newbies who already feel insecure about their belief system. This can crush a newcomer's spirit.
Coming to our community, hoping to finally find fellowship, but instead encountering someone just as invalidating as mainstream society, can be doubly heartbreaking, because they thought they had finally entered a safe space. So they often never participate in our community again, and end up without support in their Pagan explorations.
People who need to squash others in order to validate their own power have less power than they think, and more mere bluster than they realize.
Thus, I felt impelled to write this post to support invalidated Pagans.
A last thought on traditional witches and ethics: perhaps in some cases, a lack of morality had less to do with any tradition and more to do with human nature. Some people just take anything, even that which is moral and sacred to begin with, strip it of those roots, and use it for their own selfish—or even evil—goals.
I hope this post is a useful contribution to Pagan dialogue about traditional craft.
If you want experiential lessons in traditional craft, I teach The Third Road, a tradition I channel, informed by the magic of my ancestors and my mom. (Channeling teachings is part of traditional craft.) I teach mostly via group phone calls—aka teleseminars. Here's the link to subscribe to my newsletter, which tells you about upcoming classes: https://outlawbunny.com/newsletter/
Bless you.