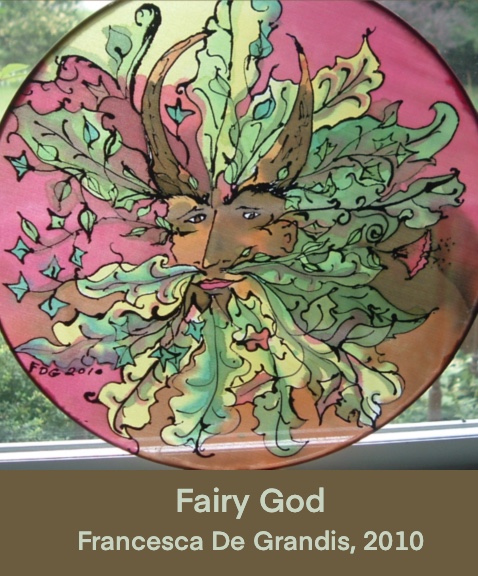 Different Spellings: Fairy, Faerie, Faery, Fey, Fay, Fae…
1) Does the Spelling—e.g., Fairy vs Faerie—Change the Meaning?
Some people use the various spellings to convey different meanings. The distinctions made shift from wee group to wee group, and continue to change from month to month, and thus might cause more confusion than they alleviate when voiced in a large public forum.
The main differentiation made is between the fairies who populate Victorian literature—darling, wee, cute, winged creatures—and the Faeries of ancient lore. (I'll define the latter in a moment.) Individuals who voice this distinction often insist the Victorian darlings are inauthentic and a corruption of the "real" thing. I disagree.
The Fey Folk (Fae Folk, Fair Folk) take on many guises, and many a child, before losing their otherworldly site, has seen the Victorian version. I will not trample on a child's vision.
Several of those children, grown, have told me how they suffered when they came to the Pagan community, hoping this'd be a place they'd finally be understood, only to have their visions invalidated, once more. How awful!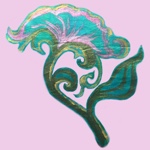 The boastful disdain, subtle or overt, for the Victorian fairy and people drawn to them makes me sad. It seems the naysayers want to garner attention, by showing they know an old spelling: Faerie. As if that made them superior to people who don't use that spelling. These naysayers are authenticating and inflating themselves, by saying they are not someone else, as if the someone else is less than them.
The longer I live, the more I know most Fey Folk don't give a hoot about your spelling. They do get annoyed by people who are snobby.
So I say: spell as you will. If you want to explain your view of the Fey, rock on! A specific spelling might not be the best way to explain. As I said, meanings of the various spellings constantly shift. Honor your own concept, share it if you feel like it, and walk away from anyone who turns down their nose at it. (Here's a little humor about snobby magicians: https://stardrenched.com/2012/10/04/fluffy-bunny-pagan/)
2) Who are the Fey/Fae/Faerie/… of ancient lore?
Opinions vary. I believe they're part of the Old Religion—shamanic culture that predates Christianity—and that there are at least the following four categories of Faeries (how I spell the word here doesn't matter to me):
* ancient Fey Gods
* an ancient African tribe on the Dahomey coast, people with a tiny stature who migrated throughout the world, teaching their enchantments. That makes sense to me. Almost every culture has lore of a small, dark, magical people. And Africa has been the origin of so much of the world's culture that it likely could also be an initial source of much magical culture.
* descendants of human women who mated with beings from the sky. The latter are considered Gods, angels, or aliens.
* any otherworldly creature, as opposed to just humanoid beings. All magical entities—e.g., dragons—are traditionally called Fey/Fae/Faerie/….
3) The Fairy Queen Honors Varying Visions of Her Kind
And She doesn't care if you refer to Her as Faerie Queene, Faerie Queen, or Faery Queen.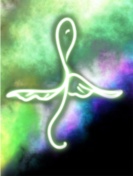 A relationship with the Fair Folk is a human heritage. It does not belong to an exclusive elite who insists there's only one type of relationship, or one way to view the Fae. That supposed elite tends to be obnoxious about the spelling. It's a subtle way to tear down anyone else's involvement with the Fey.
The older I get, the more I want to honor everyone's relationship to the Fair Folk, whatever form it takes, as long as it is ethical, and with ethical Faeries. (This article Ethical (and Unethical) Fey Teachers talks about ethical and unethical Fairies: https://stardrenched.com/2012/05/30/ethical-and-unethical-fey-teachers/).
I've vowed lifetime after lifetime to continue to part the veil between the mundane and Faerie realms. I cannot do that work unless I honor the various relationships with—and mental pictures of—the Fair Folk. In that spirit, I celebrate folks' preferred spelling(s).
Honoring everyone's ideas of the Fey doesn't imply that my particular relationship with them is milquetoast. My Fey life is amazing. It's precious and special and crazy powerful and deep. I suspect many a person feels their particular version is amazing, precious, special, crazy powerful, and deep. That's wonderful! Beautiful!
We can all have different amazing versions, and cleave to them without invalidating anyone else's. Mine is so strongly a part of me that I feel secure enough to support those whose experiences are wildly divergent from mine. When we embrace our own experiences, we're free to support other experiences without feeling they denigrates our own. When we honor other folks' experiences, we are more able to embrace our own.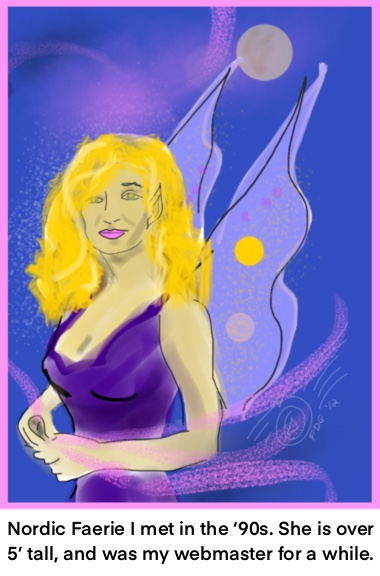 4) Lore, Linguistics, and Anthropology Have Special Magic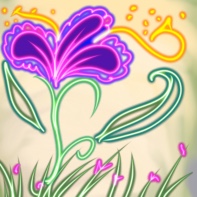 Language and anthropology fascinate me. The history, lore, and linguistics surrounding each spelling are important and beautiful. (I'm not going to get into them in this post, because they're not core to the main thrust of this essay. Besides, many other writers could do much better jobs of explaining the cultural backgrounds of the various spellings than I could.)
If an individual finds freedom, joy, and magic in a spelling because of the meaning its cultural background suggests, that's beautiful. I enjoy doing that myself. But it's only one of the options I draw on (and not a main one). Were I to insist it is the only approach, and therefore you must cleave to it, my haughtiness would not be true freedom.
As a poet and mystic, I cannot let my use of language be restricted to cultural backgrounds of words.
5) Faerie Secrets Are Alive and Demand Freedom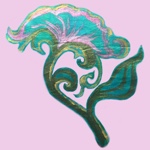 Right now, using all the spellings works for me. I don't want jargon that restricts me. I want words to free me. A dogmatic use of language obscures the paths to fairy secrets. Words cannot contain Faerie secrets, anyway. I want to use language to point me toward the Fey mysteries. To do so, I personally need all the spellings.
They each evoke a distinct Fae reality for me—or several—providing various powerful opportunities, various portals.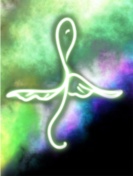 Additional portals appear because a spelling might evoke something different from one context to the next. So I won't decide that one spelling shall always mean one specific thing, and another spelling shall always mean another specific thing, no matter how much the history of the words might denote otherwise. Otherworldly mysteries transcend logic or fixed definitions; there's an ever shifting poetry to all this that I need to honor, the ever-changing poetry of life as it manifests moment to precious, unique moment. That which is alive is not fixed. I am not saying you must honor the poetry of this. I'm talking about what currently works for me.
Each spelling also has its own poetry and a melody. The poetry and song may shift from context to context because, as I said, mysteries are alive, and as such ever-shifting.
An abundance of spellings is an abundance of Fey opportunities. I won't let any mortal bar me from Fey realms, for even a minute, by insisting something is legitimate and correct only if stifled in a constricted language box.
Call it Fae, fairy, or fantabulosis, capitalize the words or not, but Fey experiences and the fairies themselves run from those who try to confine them.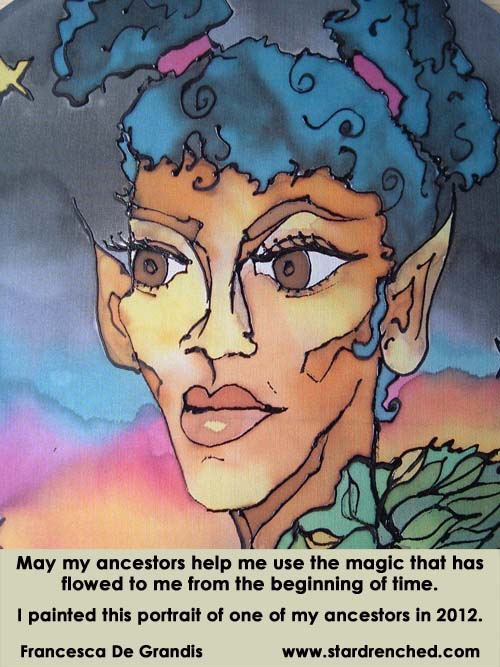 An example of how different spellings provide different portals:
In my 30s, I started using Faerie instead of Fairy because the former evoked the idea of mystery and majesty to me in a way the latter hadn't. The language shift was affirming and freeing.
Eventually, restricting myself to that spelling felt less affirming and more naysaying, less freeing and more restricting. In fact, it felt like mystery and majesty were diminished by restricting myself to that spelling.
I continue to use Faerie. It invokes my past lives and other things I treasure. No spelling is ruled out.
Often, I'm using the various spellings as synonymous. If I labor over spelling decisions all the time, I'd make myself crazy, because, in my own way, I'd be trying to trap Faerie secrets in verbal boxes.
I need to choose my spelling carefully when it feels important, and the rest of the time just go with the flow, perhaps using my intuition as part of that.
I'm having a ball with all the spellings. So much magic is invoked. I love being a wordsmith, bard, and poet. I love how lore, culture, and my personal history impact meanings.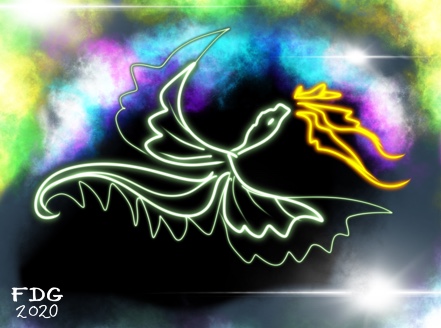 Another example of spellings as portals:
6) Faerie Tale or Fairytale?
The more typical spelling evokes a turning point in my life, and all the power thereof.
When I was in grade school, my teacher told a fairy tale about a generous little girl who kindly gave water to someone who was thirsty. As a reward for the child's generosity, her water-ladle flew up into the sky and became the Big or Little Dipper, I can't remember which.
I ran home to excitedly ask my mother if the story was true. Goddess bless Mom for answering, with a completely straight face, "Yes." Mom was a Strega, and her reply nurtured my innocent trust in fairy tales and magic. This put joy in my heart, when I was desperately hoping for an alternative to the bleak view of life that reigned in my neighborhood.
Today, there's no doubt in my mind that magic is real, as real as a kiss. There's no doubt in my mind that Fey matters are real, including a-good-Faerie-appears-to-grant-your-wishes-with-a wave-of-their-wand. No doubt in my mind the universe is constantly doing a powerful spell for us to have love, abundance, etc.—our hearts' desires. There is magic surrounding us and taking care of us.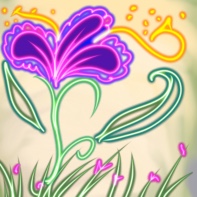 The day I ran home to ask my mother about the reality of fairytales was a turning point. My life would've been horrifically lacking had Mom laughed at the joyful hope in my young heart—hope of magic and possibility. Instead, Mom's response was an important contribution to my certainty of magic.
So I won't give up the spellings fairytale, fairy tale, fairy tales, fairytales. They—not Faerie tales—call forth a specific certainty of magic. Faerie tales calls forth in me another type of certainty about magic. but what's important to say here is:
Today, Fairy tales, Fairytales, etc., invoke the childlike wonder I felt at my mom's remark, and a child's utter belief in magic. The part of me that understands the very realness of magic as a fanciful reality, as opposed to, for example, magical realities being mere metaphors for psychological states, comes forward.
When that part of me awakens, opportunities abound:
My spells are powerful. I get to enjoy visits to the other world, where I am blessed with joy, peace, bliss, and power. The enchantment that fills the universe and surrounds me blesses me and carries me to my ideal situations, whether worldly or otherworldly. So mote it be!
Fairy witch, Francesca De Grandis, is the bestselling author of "Be a Goddess!" and Goddess Initiation. A teacher, guide, and healer, she offers long distance classes, rituals, private counseling, and healings. Her Goddess spirituality embraces practical magic spells. Raised in a European-based shamanic family tradition that includes both Italian sorcery and Celtic shamanism, Francesca's witchcraft is a multicultural Faerie shamanism.