Join me, November 14, for a daylong retreat, in the Faerie realm.
Spiritually refuel and center.
Find power, peace, and renewal.
Receive Divine guidance about your challenges and life path.
Get covered in stardust.
To participate, just dial the phone.
Enroll by November 11.

Enrollment: $225. Your carrier might charge you for the call.
Click the Pay Now button to enroll securely through PayPal:
Spend a day being taken care of. I'll take care of you the whole time. More important, we'll do ceremonies in which the Great Mother Goddess takes care of you. When day ends, you're more emotionally balanced, and the most powerful, serene you is more in control, to achieve your daily goals and long-term dreams.
The Great Mother Goddess in ancient Italy was Diana.
The first record of the Goddess instructing us, "All acts of love and pleasure are my rites" is Diana speaking. She wants us free, on all levels, including politically. In fact, there's Italian lore that She gave magic to humankind so peasants could use spells to free themselves from the landowners' tyranny. She will join us at our virtual retreat, blessing our rituals with Her Divine love, so we are more free than ever to be ourselves, and move into power and serenity. And She'll provide whatever each of us needs at this particular time in our lives.
Goddess Diana is also the Faery Queen.
(The English spellings vary. E.g. Faerie Queene or Fairy Queen.) Yes, She wants us free, on all levels. She will be with us all day, providing what we need to be our magical, miraculous, Fey, grinning selves, and more easily return to that part of ourselves in the future.

Our magic day combines four shamanic approaches: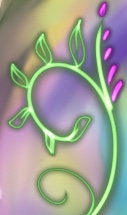 1) Rituals. We meet, eastern standard time:
11:15 AM to 12:15
1:15 pm to 1:45
2:45 to 3:45
5:30 to 6:30
8:00 to 8:30
Possibly 9:00 to 10:00: if I'm unexpectedly unavailable for one of our rituals, e.g., my phone line goes out, we'll meet in the 9 PM slot.
Rituals will range from restful to ecstatic to transformative to ol' fashioned witchy to solemn to silly.
I'll use advanced magic to create major healing and empowerment ceremonies safe for beginners and substantive enough for adepts.
Enrollment is limited to 16 people, so we can perform ceremonies that can only occur in a small group, and so each participant can receive individualized attention if and when they want that support.
You'll see there are breaks between meetings, so you're not overwhelmed.
Please note: You'll need about three minutes after each session to do a special grounding I'll teach.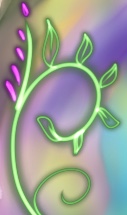 2) You receive a psychic reading about your life path, in a ritual that helps you follow through on the guidance you receive. So you can actually apply it to improve your life.
Whatever is going on in your life, I can intuitively address it.
My work tends to draw individuals who show up for life big-time. My intuitive readings are part of how I help them achieve big and keep at it, because I'm capable of reading about their specific concerns, no matter how sophisticated or unusual those concerns are.
3) Direct spiritual transmissions during the rituals.
What is a spiritual transmission?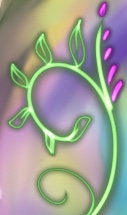 I can only give a definition of my particular transmissions: I was born generating a beneficial field of energy. During our meetings, it adapts to your needs, e.g., personal growth, peace, a soul healing, physical health, joy for your wild heart, safety on the mundane and etheric planes, the spiritual strength to get back up after life's knocked you down. The transmissions do not focus on one benefit only, but bless you as a whole being. They also add luck to anything you do to improve your life.
4) I'm available for one-on-one support by phone, for up to one hour, should you want to privately discuss a problem, or if you have a concern that would take too long to discuss during a group ceremony.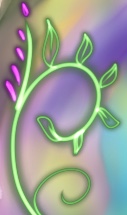 You can divide the hour into two half-hour conversations. Our talks must occur within a month after the event.
All these elements—rituals, transmissions, psychic reading, and private one-on-one support if desired—weave together to make a major enchantment, which will probably snowball long after our retreat ends, helping us continue to be serene, powerful, happy, and of maximum service.

Total fee: $225. Your carrier might charge you for the call.
Click the Pay Now button to enroll securely through PayPal:

Upon receipt of payment, your seat is reserved. You receive event phone number, etc., by email. Refunds unavailable. Call me for more info or to discuss payment plan, trade, or scholarship.
Gentle magic is powerful:
Our retreat will be in a Faerie sanctuary where gentle magics abound. It is a place of peace, music, fun, transformation, and guidance from Fairy Gods.

Gentleness is not the same as milquetoast. We'll have a gentle yet richly enchanted day, not despite the gentleness but because of it. Fairy secrets are not phrases boasted like passwords. Fairy secrets are the lightest touch of the Goddess' breath on my forehead, followed by her kiss there, utterly transforming me and my life. Faerie secrets are living mysteries, experiences that gentleness can help happen, allowing ritual to bring us deep deep in, within a few minutes, so this virtual daylong retreat will be remarkably effective.
With nice big breaks, we can do four whole hours of ritual yet have an easy, gentle pace, so we don't become overwhelmed, tired, or physically stiff from sitting on the phone too long.
During breaks, we can rest, stretch, eat, work out, run errands, or do whatever else we need to accomplish that day.
I cannot tell you how much I look forward to this megadose of magic—gently given us by a loving Goddess.