Ancestors, Past Lives, and Witch Power:
A Seven-Week Fairy Ceremony for Magical and Worldly Success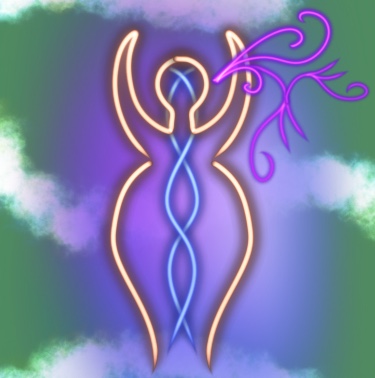 Our Heritage from Ancestors
My first ancestors spun threads of wisdom and power. Generation upon generation wove in more threads, until now thick ropes connect me to all powers and wisdoms.
In this seven-week rite, we become more connected to these ancestral cords by shifting our cells and awareness. Thus linked, our intuitions and hearts discover wisdoms and powers lost over the ages, e.g., hidden enchantments, obscure herbal medicines, extraordinary spiritual balance during the hardest times, the weave of mysticism and down-to-earth savvy, and other empowering choices suppressed by mainstream society.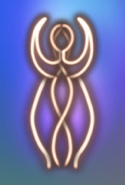 We Are Magic
Our DNA is stardust; magic fills every cell of our bodies.
In our veins, ancestors' blood flows, coursing back to the fiery explosion that bloomed into all existence. That creative force is the oldest, most powerful enchantment and is ours to use. It is within us. We can manifest anything. We will claim this power in our meetings.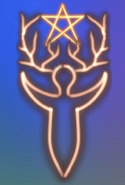 Healing Ancestral Trauma and Living Our Innate Magic
Trauma suppresses stardust DNA. Ancestral trauma transforms the familial DNA, thwarting its magic. We will:
* Heal ancestral traumas—or call them ancestral wounds—which are sufferings of a family member or members that pass down to every generation, ad infinitum, until healed.
* Heal from centuries of stardust DNA being refuted and suppressed.
* Center into our stardust DNA. We'll cast off confusion and doubt about our fey essence and insightful common sense. We'll gain confident clarity about our innate magic and mundane skills.
If you choose to avoid some ancestors or don't know who any of your ancestors are, you can still do this seven-week ceremony. I'll show you how.


We Will Strengthen Our Magic, Hearts, and Minds
The Old Gods promise freedom:
we have the right to
an enchanted, fulfilling life,
ease in our steps,
wildness in our hearts,
health in our bodies,
trust of our beautiful fey souls,
and confidence in our intellects.
This is a witch's freedom.
Find it,
celebrate it,
live it: enroll to attend the Witch Power ceremony.

More information about the event:
Working Directly with Ancestors
We will
* Invoke ancestors for guidance, empowerment, and healing
* Heal ancestors and be aligned with them. Aligning one's energy with ancestors is a traditional shamanic practice that makes your witchcraft and mundane endeavors powerful and creates both physical and spiritual health.

Every Past Life Weaves with Ancestral Lineage
I experienced in my bones that the powers I knew in past lives and the traumas I suffered in them are woven into the threads of power and trauma that link me to ancestors. The seven weeks will:
* heal trauma from past lives
* restore us to wildness, enchantment, and beauty of past incarnations
* give us not only worldly and magical powers of our ancestors but also power we held in past lives
This ritual is suitable to both novices and adepts.
The last time I taught this was five years ago, so if you're interested in it, grab the chance now. I don't know if and when I'll offer it again.
This event is a Faerie Druid rite and a prerequisite for advanced Third Road Druidic training.
These rituals are group meetings by phone. To participate, just dial the phone from anywhere.
We meet seven Sundays, from 3:00 to 4:00 pm EST, starting February 7, 2021. Meetings are held consecutive weeks except we skip February 28. Reserve Sunday March 4, same time, for a makeup session in case I'm unavailable for one of the planned meetings.
Tuition: $400. Your service provider may charge you for the call. The event's area code is a U.S. #.
Half price if you've taken this course before. It was previously called Witch Power, Ancestors, and Past Lives. The half-price option is in the drop-down menu below.
Enroll securely using PayPal:

Upon receipt of payment, your place is reserved. Seating is limited. Event phone #, etc., is emailed to you. If you need more info, or want to discuss payment plan, scholarship, or trade, phone me. No refunds.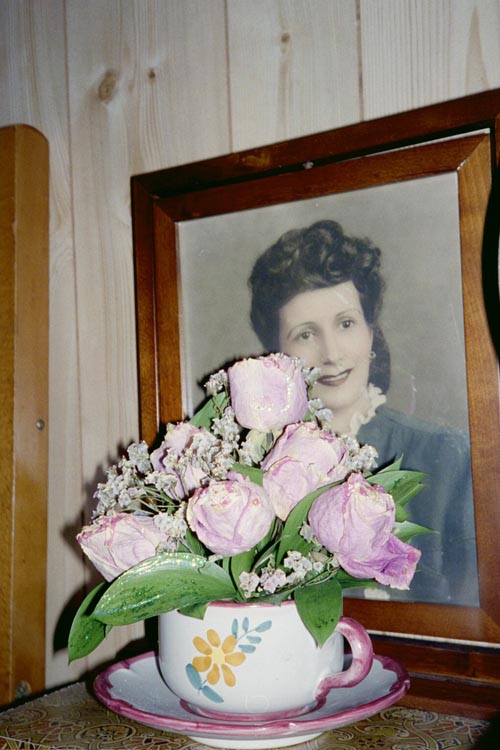 The above photo is of my mom, may she rest in peace. Her witch blood flows in me, telling me I'm a Goddess. We're each a God, descendant of the Faerie race. This ritual helps us access our Divine power.
The Old Ways can be fully embraced. They give us mystical and worldly strengths. My mom modeled for me a path of Goddess mysticism coupled with down-to-earth practical savviness. For example, she was an amazing businesswoman.
Enroll securely with PayPal: