A Seven-Week Teleseminar: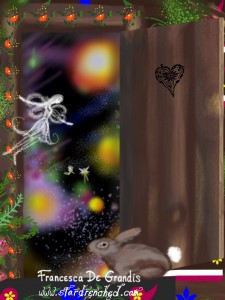 Shamanic rituals for Faerie shamans, bardic poets, visionary painters, cosmic clowns, spiritual outlaws, and other fey-touched adventurers. And for anyone who wants to become a fey adventurer.
This breakthrough mystical training will not happen again for three years.
I'm temporarily defining myth as an altered state, otherworldly realm, or mythic self-identification. Myth has a more complex, inclusive meaning during the actual teleseminar.
MYTH, BODY, GAIA, FAERIE is a seven-week process that experientially integrates living in MYTH, being in a physical BODY, experiencing GAIA on the embodied and mystical planes, and walking in otherworldly realms such as FAERIE. This weave
* unfolds rich experiences and ecstatic mysticism uniquely and innately available to you,
* then deepens those wonders more,
* then deepens them beyond more.
Such an extensive weave can hold many things, including practical needs. Our seven-week class helps starchildren improve our daily life (e.g. finances, love, home, and career).
This includes magic to
* manifest physical health by meeting the needs of your star-touched physiology,
* and heal your soul wounds.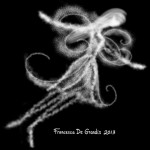 We'll address loneliness, self-doubt, and other challenges star-wanderers can face when society, misunderstanding the mythological, judges our experiences as deluded, immature, or otherwise "wrong."
Many mystics face emotional wounds and health problems that might lead one to metaphysical power. But other wounds can result from mystical exploration. Negative impacts from vigorous otherworldly journeys have been insufficiently addressed. My curriculums are exceptions; I channel material that heals the original soul wounds, supports flights into fantastic realms, and trains us to come back whole. Lessons will help
* Make mystical experiences safe. (Star-drenched!)
* Keep Fey-touched individuals safer in their mundane lives. (Stardust still falls on us when we walk on the earth!)
Myth, Body, Gaia, Faerie qualifies as one of the two electives needed before advanced training. If this class does not appeal, other qualifying electives will be coming up.
Enrollment limited. In-depth attention for each participant. Authentic connectivity.
Multi-leveled to meet any degree of experience and education. Accessible to beginners. No prerequisites. Powerful for advanced practitioners.
Nuts and Bolts:
* We meet by group phone call. No computer or other technology required. Just dial your phone.
* We meet seven consecutive Tuesdays, noon to 1 EST, starting April 15. RESERVE June 3, same time, for a makeup class in case I'm unavailable for one of the planned sessions.
* Tuition: $250. You might pay long-distance charges, depending on your long-distance plan. If so, they appear on your phone bill. The event is a U.S. area code.
* Register here.
* If you've taken this class, you can repeat it, half-price. Paypal me $125, using outlawbunny@outlawbunny.com as the recipient; include your phone number and the name of the event.
* Upon receipt of payment, I email you event phone number, etc. No refunds.
* If you need more info, or want to discuss scholarship, trade, or payment plan, call me: 814.337.2490. There are ways to make this class happen for you.
* Participants are personally responsible for the consequences of their voluntary participation.
Not the same ol' rote self-help/mysticism/shamanism. Use your intuition and instinct about my ability to help you shine in your own path. My classes = soul-depth, pivotal movement, playtime.
The spiritual evolution we achieve together will give the rest of the cosmos power to do the same. Click here to register.