Being a Yule elf is part of my personal mythology. Do you have a personal myth this time of year? Please share it. When we share our imaginative lives, we make an even larger mythology spontaneously emerge, to enlarge all our joy, power, and creativity.
Besides, being one of Santa's elves makes me so happy that I'm bursting at the seams! I have to share about it, or I'll pop, like a balloon. Here goes:
Santa put me in a managerial position this year. I wasn't sure what to think about that, at first. I mean, I was honored, but it's not what I expected, and I did not like totally the idea.
But I've learned that, when Santa wants me to do something, there's no point in resisting, because he always knows what I want, better than I might know it myself. So I knew the job would be good for me, in the long run.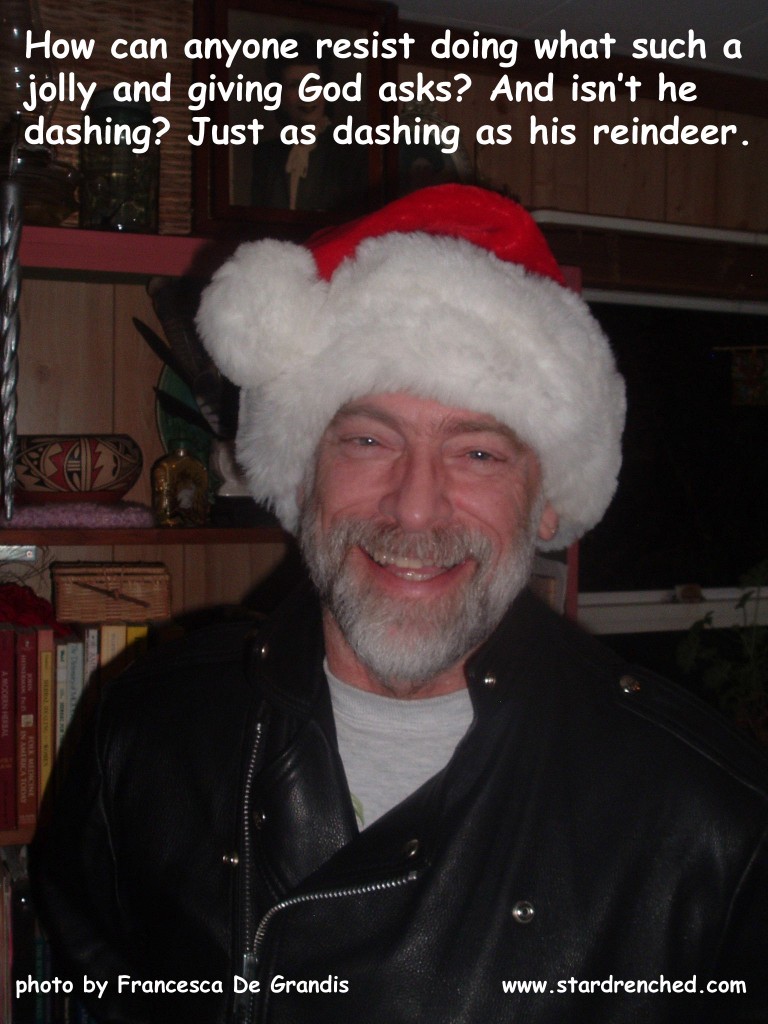 Besides, I've worked as middle-management for chaos gods for years. I have the perfect skill set for managing wild elves and the crazy goings-on at the North Pole. Plus, I am not the only manager, the jobs are divvied up.
My particular job involves a lot of organization. I've been organizing the elf games (but not the reindeer games). This requires coming up with fun activities.
My elf friend Kathi Somers helped out. Her Yule gift to me this year was the Ravensberger game Funny Bunny. Yeah, it's for ages four and up, but I'm not too proud to enjoy a silly preschoolers' game. As the song says, "It's a gift to be simple." Simple things in life can be the best. And foolishness wakes up life's magic.
My work is not just managerial, but also creative. I like that. Part of organizing the festivities has been coming up with holiday menus. Last year, I created a chocolate recipe I really liked. So I used it again this year. My personal formula for keeping spirits up during the Yule season: Chocolate lumps, not lumps of coal. Gluten and sugar-free.
I've also been responsible for decorating the Elfin communal spaces, to ensure the areas are cheerful, peaceful, and conducive to a happy winter. For example, the photo below: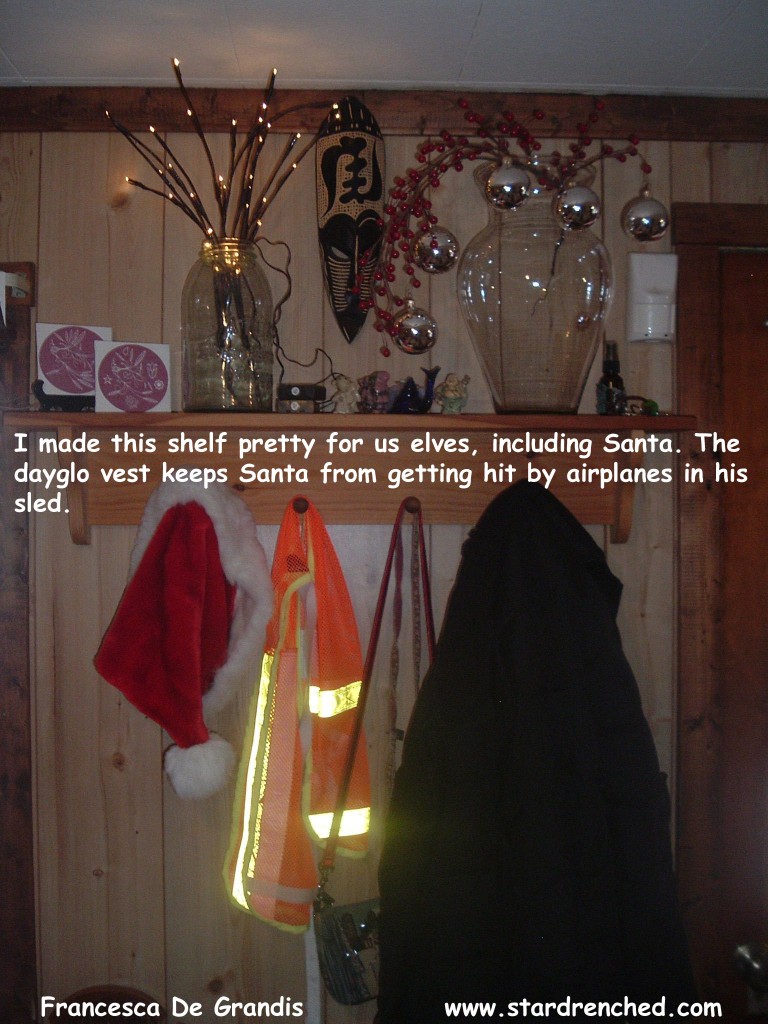 And I painted one of my brother elves, then made the painting into a Yule ornament: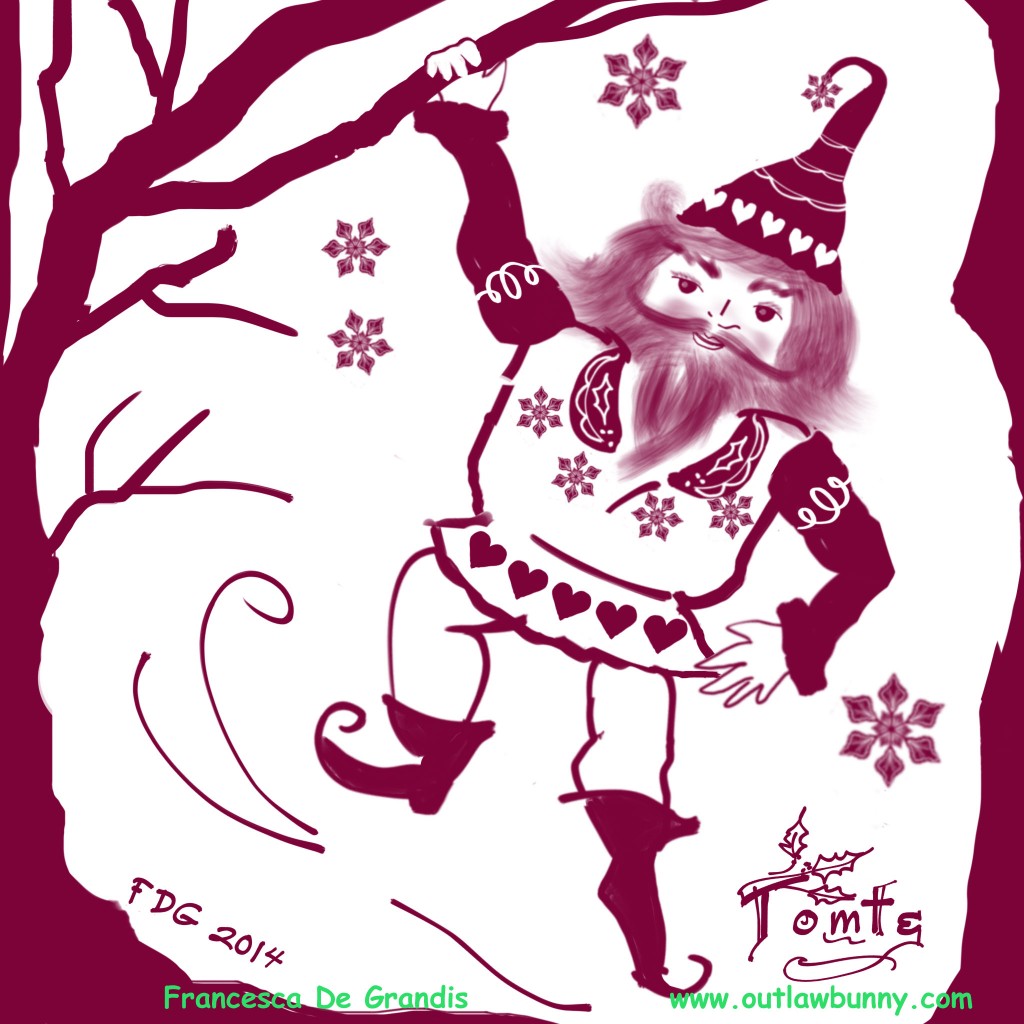 Oh, another thing: I get to be in charge of the Make-A-Wish-to-Pagan-Santa page again this year! I experience such joy doing it, because the wishes people make to Santa are beautiful! I am so lucky to convey them to Santa! Click here to make your wishes.
Share your imaginary life. Quite honestly, imaginary doesn't mean that it's not true. Happy holidays!