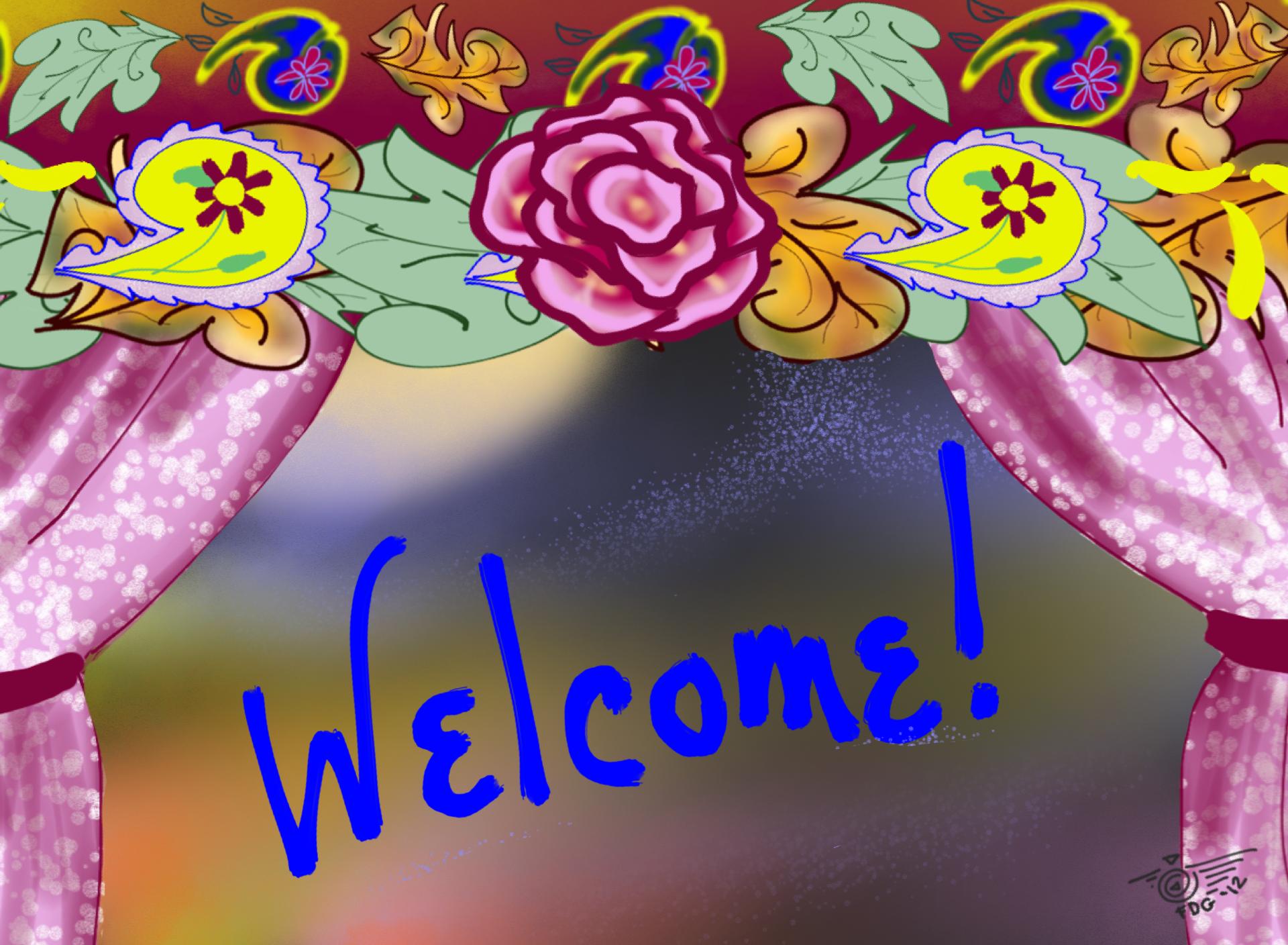 Hiding, Healing, Power
Written and painted in March and/or early April, 2012.
I call the following piece a Faerie tale. That is accurate but not by most standards. The piece is part my thoughts, part my paintings, part my methods for empowerment (perhaps in less overt forms, such as asking you a question), mixed with little magical stories told through word and visuals. By my definition of shamanism, that is a faerie tale: The sum total helps you live in myth—live in myth generally speaking, and in the particular myths I'm creating here, and in your own unique myths that this piece can help you find and/or better dwell in.
I painted the illustrations brush stroke by stroke—digitally. I just paint on a computer screen instead of a canvas. And with that:
Part One
This is a Faerie tale about healing and power. And about hiding. This story is for grown ups.
Sometimes we need to hide. There are many reasons. We might have to hide because we hurt. We find a safe, secret place to heal, or at least to be away from whatever might hurt us.
Do you ever hide? Do you need to tell someone why? Or is it better that no one knows you are hiding?
Sometimes we hide because it is fun.
Sometimes we hide to be alone with our thoughts.
Or with our "imaginary" friends.
When children have to repeatedly hide to protect themselves, it can injure their spirit in ways that haunt them into adulthood. But they're doing the best they know how to keep themselves safe, and that is an act of power.
 
Hiding can also be an act of power when motivated instead by happy events and sweet wishes. We don't always stay out of sight because of fear and pain; for example, you might simply tuck yourself away in a special place for a while, in order to flourish undisturbed. 
Some people hide to gain powers that only come where no one—without those powers—can see them. They work hard and often joyfully, secretly doing what the Cosmos asks of them. That is what this little Fey fellow is doing—he is a Faerie healer in training.
And perhaps he is also making himself safe from trouble; if you ask him sincerely, he might tell you. Or maybe he'll just keep peeking out at you from his hiding place.

I'll post part 2 in two weeks, here. I blog once a week, and am going to try alternating between this and the blog at my other site. Two blogs with two separate RRS feeds.
Please share the URL to my above story; here it is to copy and paste for Facebook or an email or whatever: https://stardrenched.com/2012/06/13/hiding-healing-power/    I want folks to know about my new Faerie tale and my refurbished site (the site you are on has been updated lately with a new look and all sorts of other new stuff). Thank you for your support. I cannot do without it, truly! Oh, wait…I am so 20th century! Unless you're viewing this blog entry on my site's home page, you can like my Faerie tale with the nifty Facebook button, right below, next to the Twitter button and the like. Duh!