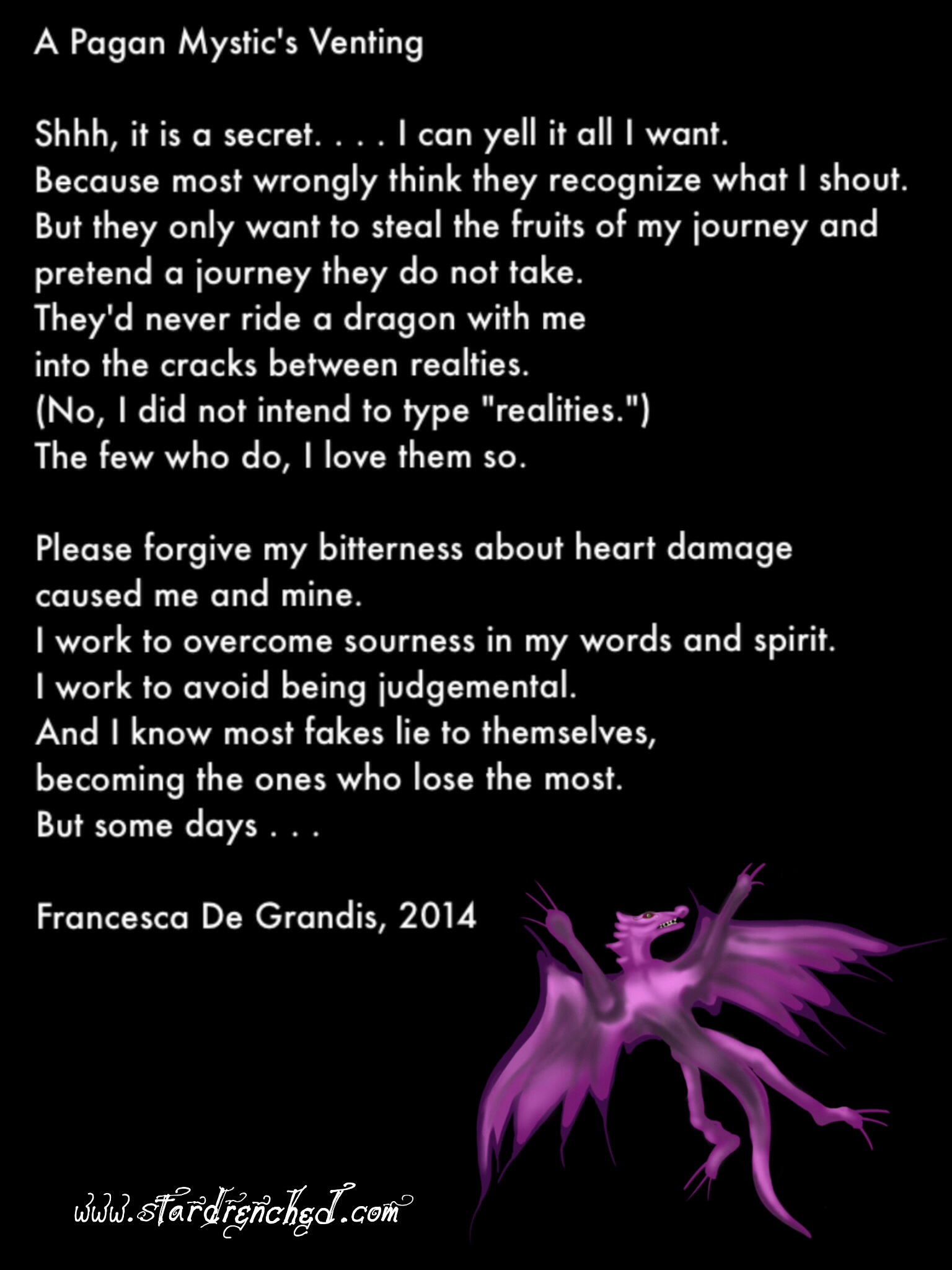 A Pagan Mystic's Venting
Shhh, it is a secret. . . . I can yell it all I want.
Because most wrongly think they recognize what I shout.
But they only want to steal the fruits of my journey and
pretend a journey they do not take.
They'd never ride a dragon with me
into the cracks between realties.
(No, I did not intend to type "realities.")
The few who do, I love them so.
Please forgive my bitterness about heart damage
caused me and mine.
I work to overcome sourness in my words and spirit.
I work to avoid being judgemental.
And I know most fakes lie to themselves,
becoming the ones who lose the most.
But some days . . .
Sign up for my free newsletter—ideas, events, and other offerings: https://outlawbunny.com/newsletter/