You're a Blessing, Just as You Are
Meditating in preparation for a Faerie shamanism class I was going to teach in a few minutes, I affirmed three things I'd like to share with you. They're useful in all areas of life, not just when teaching. For context, I'll show how they relate to teaching first, then discuss how they affect everything else.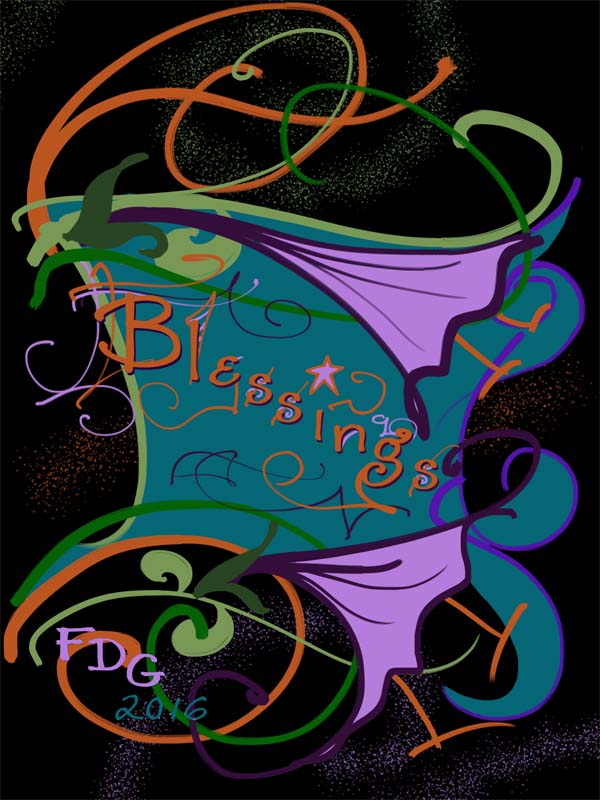 1) Instead of thinking I should hide my oh-too-human faults, it is so important just to be myself when I teach. if I pretend to be someone not riddled with faults, then the foremost lesson I'm delivering is the pretense of perfection. That is a destructive lesson, indeed!
2) Though I'm known for creating innovative shamanic modalities that radically change people's lives for the better, what has just as much value to my students is me being comfortable in my own skin. The nature of our presence conveys as much as any of our words or methodologies will. Feeling at home in myself conveys the vital messages of self-acceptance and self-love. Those messages are core to inner transformation, happiness, and success. The three reminders in this post focus on us not trying to be "someone else" in order to be "worthwhile."
3) In that vein, I need to trust my light. You see, even when people think their lights have been dimmed, I still see them shining brightly. I assume the same must be true of me. So, when teaching, I try to relax and trust that my light shines whether I notice it or not. One of my responsibilities as a shamanic teacher is to affirm the light in all of us. I can only do that job if I'm trusting my own light.
Whatever lesson I have planned, it is driven home if I'm at home in my own skin, trust that my light is shining, and do not hide my faults.
And so it goes in the rest of life: when one forsakes pretenses of perfection, trusts that one's light is shining, and is at home in oneself, one bestows more blessings than all the words and ceremonies ever could. So mote it be!