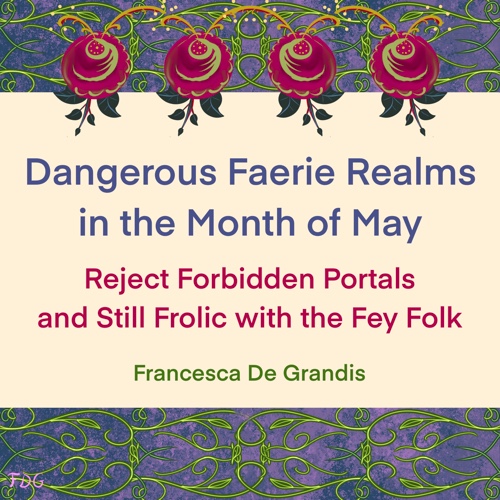 Dangerous Faerie Realms in the Month of May
Reject Forbidden Portals and Still Frolic with the Fey Folk
ByPass Most May Portals, for Better Ways to Meet the Fey
Getting to know and interact with fairies is a joyful part of our human heritage from our ancestors. However, not all interactions are desirable. Some can be nasty and unsafe.
In the early days of May, portals can appear.
You might stumble across such an opening on Mayday, an ancient Pagan holiday also known as Beltane, or on other early May days.
Don't go through it. This time of year, it is extremely likely to open to realms humans rarely survive, physically or spiritually.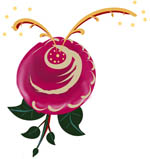 Even highly skilled shamans (witches, druids, whatever) cannot endure what occurs beyond such gates.
What happens there is not necessarily evil, though it can be. It's simply beyond human endurance.
Even Fey there who are good-willed will not treat a human with the kindness that other Fey might extend on this side of those gates or in other Fey realms.
The Fey folk of the particular realms I am warning against are oblivious of human needs, so there will be neither food nor drink suitable for humans.
These Fey, oblivious not only to human needs but also to human fragilities, will unwittingly kill a human by dragging them along on Fey escapades that either go at a speed lethal to a human or are otherwise impossible for a human to survive.
And those are only the dangers from kindly Fey there!
What I've said above about May gates and the worlds beyond them is traditional lore. Forgive me for not attributing source. I know I learned from a person, not from a book, but I can't remember who. I do know the lore corroborates experience from past lives and my current one.

You Can Have Blessings, Joy, and Happiness from the Fey Folk
Despite my above cautions, we can meet the Fey folk and have amazingly beautiful, wild, thoroughly fulfilling encounters. Not all that is Fey is forbidden to humans. Quite the opposite. Many Fey love us and are safe. They will even protect us from nasty Faeries.
The Fairy Queen and King love humanity and want to bless all humans.

Who are the Fairy Queen and King?
All over the world, in culture after culture, lore tells of the Faerie Queene and King, by different names. In the lore—though sometimes you have to go far back to find it—these Old Fairy Gods are also known as the Great Mother of All and Her Cocreator, our Father. These two deities are our Divine Parents.
(If you noticed I spell fairy different ways in this blog, I'm basically using them all to mean the same thing, though that is an uncommon practice. Ditto related words—fae, fey, fay. I love all the variations. For more about that: https://stardrenched.com/2020/09/08/fairy-faerie-faery-fey-fay/)

How to Meet a Fairy and Be Blessed by the Old Fairy Gods
Easy ways to draw fairies are in my post about rose magic:
The post shows eight simple ways to use roses to attract fairies and other blessings.
The post also has a ritual for the Great Mother of All and Her Cocreator our Father to welcome you into Their care, protection, wild Mysteries, and more.
Here's the Rose Magic post: https://stardrenched.com/2020/11/24/rose-magic/