Full-Tilt Magic:
A Go-All-the-Way Unfettered Ritual
to Live Free and Consummately

To explain the upcoming ritual, I need to start by sharing a personal vision of what I'm working toward in my own life:
I want to go the whole way, the last 9 yards—full happiness and prosperity, while of maximum service and burning off the last of my karma. I don't want another incarnation.
I will go all the way to touchdown, at peace like a wolf howling at the moon or wrestling with its cubs.
I am a fey witch. I choose to be free. I do not bow to anyone's opinion of me. I choose the wildness of my heart.
The vision describes what I want. Do you want it too, you untamed Faerie witch? We will work toward it together: Participate in my upcoming seven-week ritual. Run free with me.
I'm accepting fifteen people for this ceremony. To be one of them, there are some ideals to strive toward, or the rite will be wasting your time. Participate in the ritual if you will work toward these goals:
No excuses. No playing victim. Instead, take the next step toward your dream life, right away. Heck, maybe that's choosing your dream life. Find what power you have—small or large—and use it right now.
Give up your ego. Instead of identifying with greatness, do great things. Know when you are getting in your own way. Know when you are getting in the way of the Cosmos loving you. Ride the magic currents sweeping through the World Tree—ride them in their wildness, embracing their magic, power, and beauty.
Surrender. When bad comes your way, accept. When good comes your way, accept. Surrender to serving your Gods all day. Be part of the world change the Gods long for and created you for.
Start now, no waiting. Great endeavors begin when someone says, "I'll do what I can." If all you can do is five minutes, that's a legitimate start. Don't wait to be you. The world needs you.
No one can fully achieve the above ideals. One of the goals of the ritual will be to empower you to achieve them. Know I am working toward them myself. I live them to whatever degree I can manage today. Today. Today. Join this group, then accept that you fall short—let go of ego. Ego keeps you frozen, not taking action. Accept your imperfections, so you can do great things today.
Though this post kicked off with a verbal expression of my vision, I'd like you to also see the vision and upcoming ritual represented by a painting: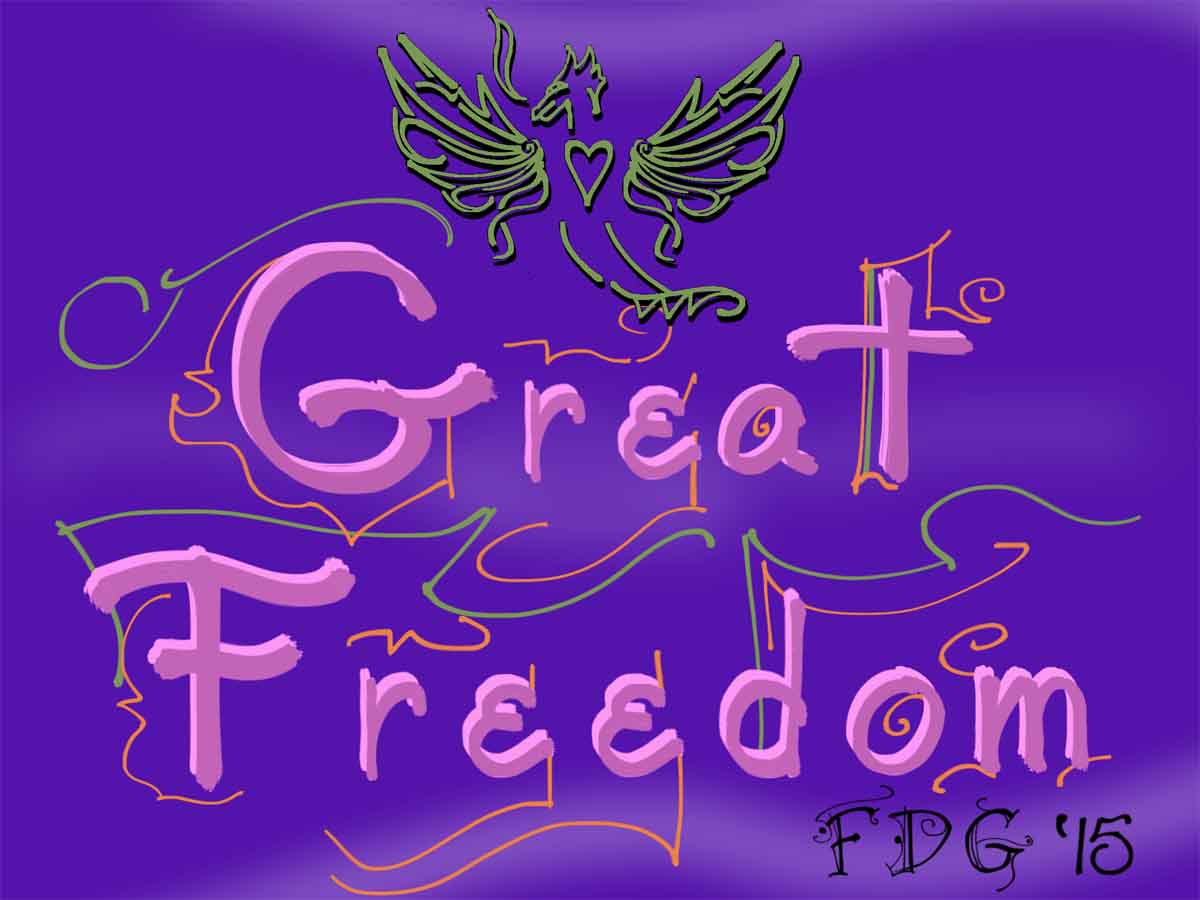 Our meetings will consist of
* full-tilt transformative ritual—we will rock 'n' roll,
* direct spiritual transmissions from me to bolster your spirit,
* and assignments tailored to your journey, challenges, and strengths.
This Third Road Faerie ritual qualifies as one of the two electives needed before advanced Third Road training. Not to worry: if this ritual doesn't appeal to you, other qualifying electives will be coming.
Nuts and bolts:
* These are group meetings by phone. To participate, just dial the phone from anywhere.
* We meets seven consecutive Thursdays, from 6:00 to 7:00 pm est, starting Thurs March 31.
* Reserve Thurs May 19 same time, for a makeup session in case I'm unavailable for one of the planned meetings.
* Tuition: $250. Your usual long-distance charges apply, and appear on your phone bill. The event's area code is a U.S. #.
* Upon receipt of payment, your place is reserved, and event phone #, etc., emailed to you. If you need more info, or want to discuss scholarship, trade, or payment plan, call 814-337-2490. No refunds.
* Scroll down to enroll: enter your phone number and pay securely with PayPal.
I call forth your wild self, come be with me, I call you forth, I call you forth. The shamanic dancer, I call you forth. The heartbeat of the shaman, I call you forth. Be of maximum service, run free, and otherwise go the whole nine yards: Enroll now.
I am a fey witch, so mote it be.