Starts the week of August 15, 2021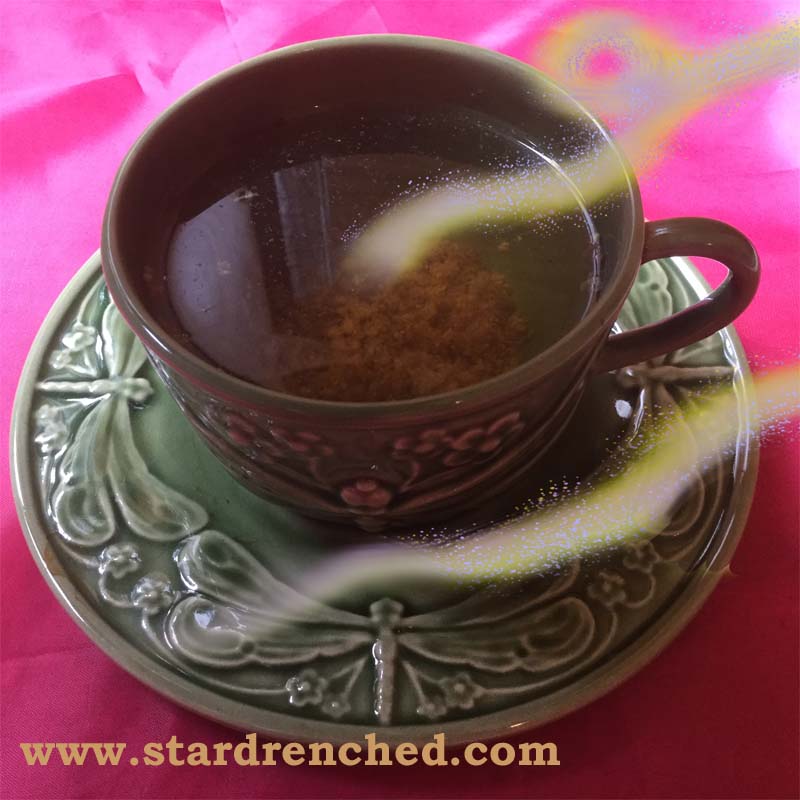 Learn kitchen magic for prosperity, protection, peace, confidence, courage, and nearly anything else you want.
These are quick, easy spells for life's essentials and life's joys. Lessons are quick and easy, too.
The way I teach you, a complete beginner can be a powerful kitchen witch.
My style hearth magic fits into your day. Most of it can be done while cooking, cleaning, and other customary activities, which means you can do plenty of witchcraft to manifest the life you want.
Use ordinary household objects, like spoons and culinary herbs, as mystical tools.
When busy, stressed, or ill, it's hard to find time and energy for spellwork. Learn sixty-second enchantments, manageable for anyone. These spells are so easy and powerful.
And learn longer hearth rituals, for special occasions when you have time and desire.
The Enchanted Kitchen is one of the Faerie shamanism courses I channel: this style of hearth witchery is potent mystically, spiritually, and magically, and we'll access these immense blessings easily. The Fey Folk add beauty to the magic and reveal mystical secrets. Beginners and adepts gain huge improvement, inside and out. I have something unique in this class—channeled from past lives.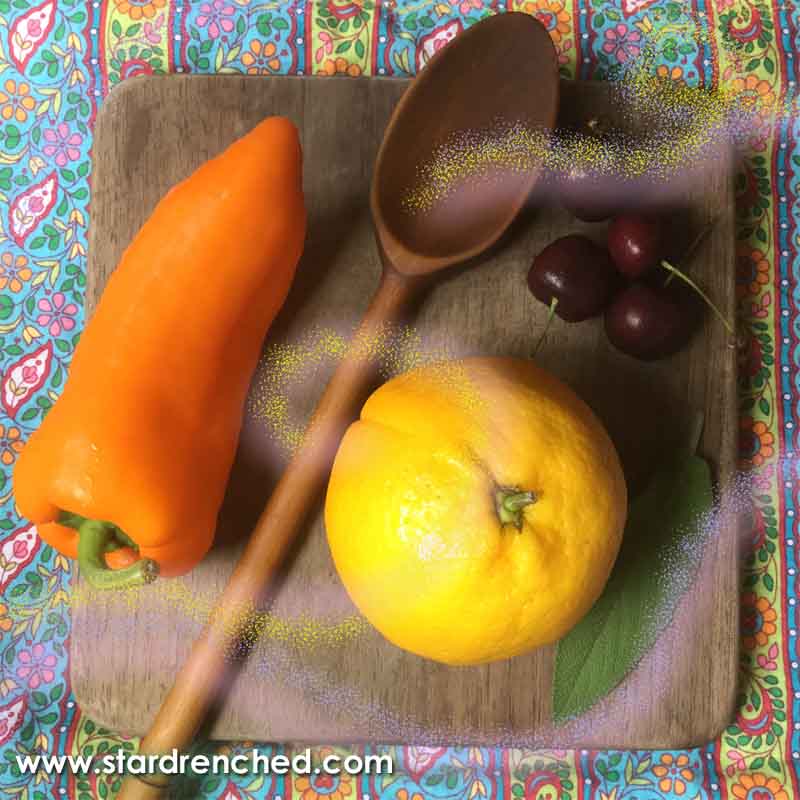 You receive:
1) Twenty lessons, one a week. Each lesson is a digital Book of Shadows entry (PDF), ornamented by my original shamanic art, which blesses our work.
Course material is spread over 20 lessons to make every lesson bite-sized, so it fits into your busy week. You also get three weeks off for the holidays.
You'll learn a lot a lot a lot. But I tailored lessons to be manageable even for super-busy folks who have countless responsibilities and constant, unexpected commitments. I want you to have tools to overcome the challenges life throws at you.
2) Four audio recordings, from my Faerie hearth to your Fey heart. Hearing a spell's words can be enchanting. Each recording is a quick audio snack: a recitation of a bit of that week's PDF.
3) I'm available by phone for up to 45 minutes. If you have questions about the material, need support because your commitment to doing the lessons falters, want to further explore a particularly tantalizing part of the curriculum, or have other concerns, feel free to phone.
You can divide the 45 minutes into two or three conversations. Conversations must occur during the span of the course or within a month after.
You can also ask for support from fellow students:
4) Access to my website's exclusive online hearth. This private page is where classmates can support each other, share victories, and ask each other questions.
This sacred discussion is just for students, without "teacher looking over your shoulder," so you feel free to express yourself. E.g., I won't check for "mistakes" in your magical viewpoints. You're a grown up, in your unique process, and if you feel you might be on the wrong track with something in the curriculum, you can ask me about it by phone or ask your fellow students. My students tend to give wise feedback.
I will however pop in regularly to check that no one's being a meanie. You deserve a safe space.
5) A free bonus: a PDF Book of Shadows for optional journaling about the lessons. Every page has my shamanic art and no text. Either type into the PDF or print the file to handwrite in.
6) A surprise gift: I commissioned fantasy artist Kathleen Marshall to paint a modern rendition of a traditional hearth blessing. You receive a digital file of the art for your kitchen, plus lore about the blessing.
Starts the week of August 15. The course is 20 weeks, which are consecutive except we skip the holiday weeks of Nov 21, Dec 19, and Dec 26. If an unexpected event makes me unable to send one week's planned material, I'll extend the course one extra week.
Tuition for this four-month course—20 lessons, four audio recordings, access to our private online hearth, free bonus, and surprise gift, plus one-on-one private support—$600 . Special reduced rate: $200 savings. Your cost is $400. $100 a month for four months.
Use the Subscribe button below for four monthly payments of $100. Enroll securely with PayPal: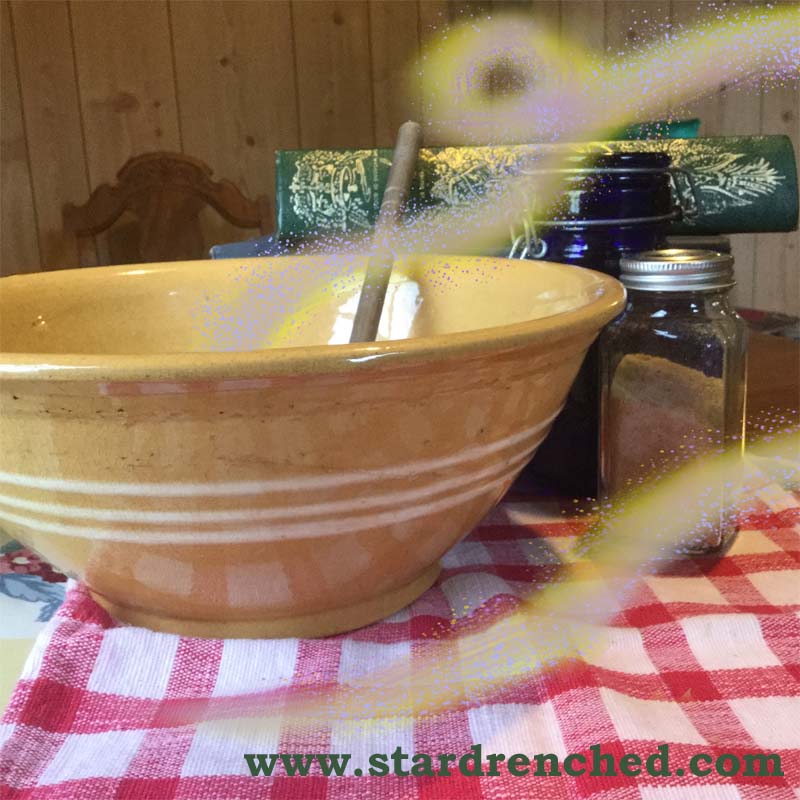 If you need more info or want to discuss scholarship, trade, or payment plan other than the subscription, phone me. No refunds.
My online courses aren't my oral tradition or transcriptions of oral tradition classes. The online courses are something special unto themselves—spectacularly useful and powerful.
I'll continue to teach oral tradition classes by phone. My oral tradition cannot be conveyed online.
The online courses are curriculums I've worked on for years. I channeled magic tailored specifically to be exciting, effective, and safe when learned online. I was willing to spend years figuring out how to make this course worthy of you. So mote it be.