Did you know ancient Celts had a goddess of marketing? Or that their shamans charged for many of their services, as did ancient Native American shamans? Did you know ancient Mesoamerican merchants traveled to find sacred goods?
Shamanic culture once brought the sacred into commerce, in a way we desperately need today for two reasons:
1) It will allow us fulfilling, loving, profitable work.
2) It can help stop the immense, worldwide suffering caused by callous business practices.
The division of sacred and profane in the marketplace strikes at the core of human rights, Faerie witchery, and happiness.
As a witch, I'm part of a long heritage of magic used as a tool to free people from oppression. As long as the marketplace is driven by profit to the point of callousness, instead of by an ethical focus on being of service, results will remain tragic.
So I developed innovative theories and methodologies that provide a missing piece of witchery—a shamanic approach to the marketplace. I teach it in my new book:
A Sacred Marketplace:
Sell without Selling Out or Burning Out.
Mysticism + Marketing = Sales.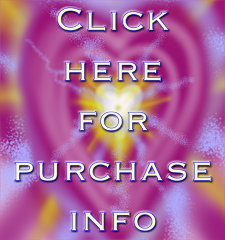 The book is two pronged in its benefits:
1) Many ethical, loving people have special gifts they want to bring into the marketplace but are stymied because they can't figure out how to maneuver the insanity of our current business world.
These folks include artists, psychics, coaches, and others in alternative fields. Also included are people whose heartfelt dreams are less obviously special—e.g., you can make cosmetics in a loving way.
A Sacred Marketplace shows good people ethical ways to thrive in business. The book teaches
* easy, powerful, ethical marketing
* my personal philosophy of life, which is shamanic and spells out why it is moral to earn a living doing what we love and how doing so is vital to the well being of all Gaia's children
* shamanic exercises to help you actually live that philosophy and develop personal traits for career success
2) The other benefit: if these good folks were in business, their sheer presence would help shift our business world into one where people matter more than profit. These loving practitioners would not have to do anything other than be present in the marketplace.
More talented good-hearted people in the world of commerce will—without these individuals even trying to do so—automatically transform the dominant business paradigm for society as a whole, from corporate, uncaring greed to loving concern for the individual.
I'm delighted I was able to create this book's material. I am proud of my work in a way this society tries to squelch. Be proud of yours. Enter the marketplace with your special gifts and be prosperous. In the process, you'll make a better life for everyone.
I care about you, so I beg you: do not wait. Great endeavors start when someone says, "I'll do what I can." If all you can manage is reading two minutes once a week, and you have no time to analyze what you read or to apply it, that's a legitimate start. The book is Third Road shamanism, which means you absorb on a gut level, just by reading. Do it. Click here for A Sacred Marketplace: http://www.outlawbunny.com/2015/10/15/a-sacred-marketplace/