Info about December 2020 update is at bottom of post.
Ethical (and Unethical) Fey Teachers
Overview: Fey Folk can help us find freedom and joy. But there are evil Fairies, too—the Unseelie. They want to hurt humans. Some witch teachers work with the Unseelie. Honor your wild heart, but stay safe.
Fey Folk Can Help Us Find Freedom, Joy, and Magic
For hundreds of years, fairy glimmers in the woods have beckoned, reflecting our secret longings and illuminating our honest needs. Puritanical moralists insist the Fey are undeniably evil. However, we know better: the Good Folk can help free us from repressive religions and absurd social strictures. (Good Folk is another name for Fairies.) In addition, when we are barraged by a logic that denies magic and miracles, that fairy glimmer reassures us, telling us that mysticism is real and that the wondrous is possible.
But not all dwellers of the fairy realms are beneficent.
The Seelie Queen, Unseelie Queen, and Evil Magicians
For our purposes, this oversimplified definition of Seelie and Unseelie works well:
The Faery Queen (Fairy Queen, Faerie Queen…) is also known as the Seelie Queen and Her court known as the Seelie court. She and Her Seelie want to help us. They devote Themselves to that … when they are not off having a great time dancing, singing, and otherwise carrying on. … And even their joyful activities ring through the cosmos blessing us. However, there is an Unseelie Court–Fairies who are evil. The Unseelie Queen and her followers malevolently perpetuate great tragedy for humans.
And not all fey-touched magicians can be trusted, whether they call themselves Fey, Fay, Fae, Faerie, Feri, Fairy, or Faery.
Fulfill Your Longing and Stay Safe
Sate your hunger for luminous mystery and faerie mysticism, and for the fellowship thereof. However, it's easy for that ferocious appetite, authentic and important though it is, to blind a person to the following: some individuals with immense glamour and fey power are pawns of the Unseelie Court. Perhaps this happens because power has made them so haughty that they are unwitting dupes for the forces of evil. Or perhaps they themselves become outright evil. Whatever the reason, it does happen.

Silence allows it to continue. I will not tolerate Fey practitioners who molest children, sexually harass students, disregard magical safety, and offer flashy curriculums that lack a moral compass strong enough to withstand the rigors of daily life. That lack of compass leaves many students frustrated and miserable for years because they're working hard to grow without sufficient measures to guide them toward real spiritual progress. I'm available by phone if you're concerned about yourself or a friend. I want to support newbies to the community—because they might be especially vulnerable—or anyone else who needs support.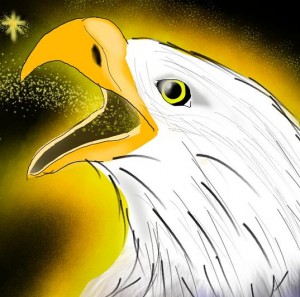 Honor Your Wild Heart and Protect It
While many cautions against the fey realms can be rightly interpreted as disguised attempts to suppress us, and to make us milquetoast, there are valid cautions. Dark mysteries needn't be an excuse for a teacher to dominate. Wild hearts don't mean that a teacher can ignore your sexual boundaries. Powerful magic needn't lack caution. The quest for utter fulfillment needn't lead to hollow longings or addiction.
There are dark mysteries that are wholesome, wildness that is authentic, satiation that is both attainable and ethical. Powerful magic can be safe. Fey fellowship, wild lovers, and powerful teachers can be both otherworldly and good. I hope you find them all.
If your Faerie heart resonates with what you read on this site, I invite you to my events. My newsletter will let you know about upcoming events, including free monthly Fey rituals via teleseminar or Zoom. Click the banner below to subscribe.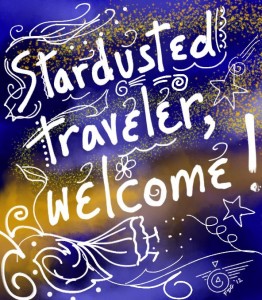 Update: December 2020 I expanded on my above essay for clarity. I posted it on this site in 2012 and, before that, in 2008, to friends in a now defunct Yahoo forum. Sadly, the problems addressed by the post continue and happen to both newbies and longtime time witches. However, we can stop this. So mote it be!