Updated June 15, 2023.
A Free Bohemian Gothic Tarot Deck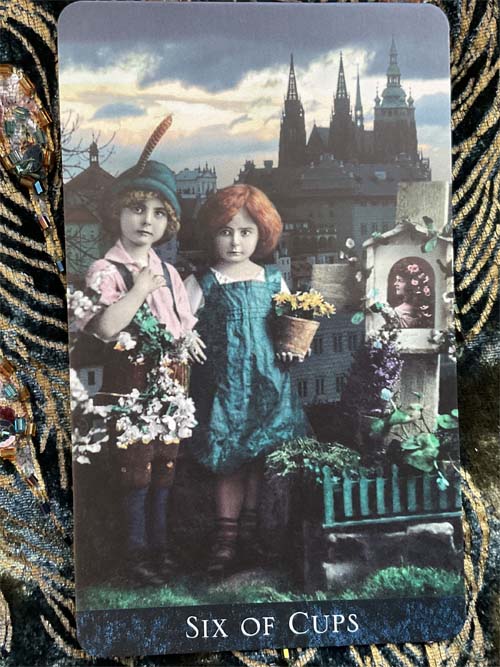 My Bohemian Gothic Tarot needs a new home. I've never used it, but someone else will love it.
This exact deck was appraised at $300. I'm raffling it off.
Instructions to enter this raffle are in today's fairy witch newsletter (June 15, 2023).
If you're not a subscriber, click here so you can participate in the next giveaway.
I think the deck has never been used—or barely used— because the cards are in excellent condition and still basically in order.
My photograph below does not do the deck justice. My photo of a single card, at the top of this post, provides a better sense of the magnificent artistry.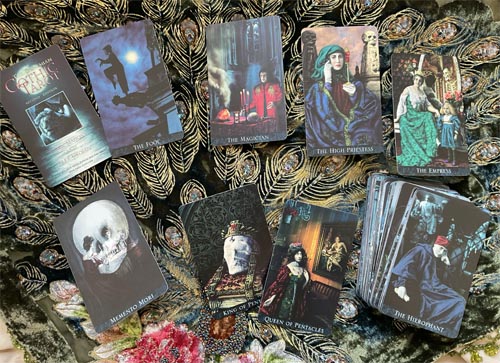 This is a full-size deck in an opened cardboard box, enclosed with the little white book.
The title card says second edition, as shown in the picture below: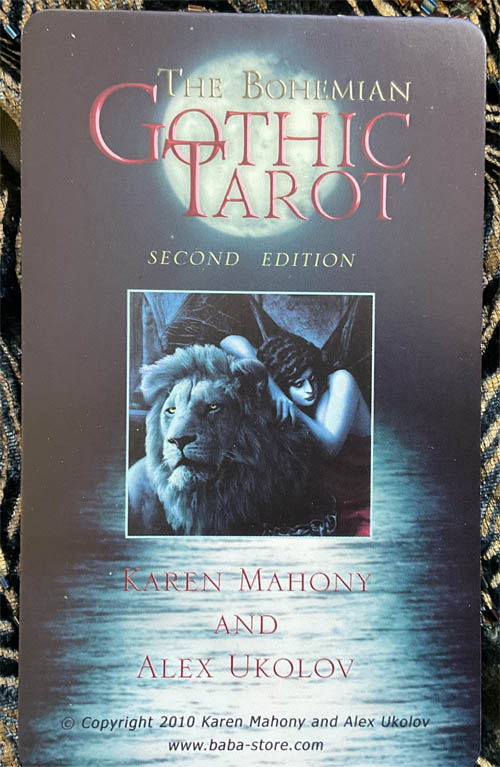 There are 80 cards. That includes the title card, 22 Major Arcana, all the usual Minor Arcana, plus a card called Memento Mori.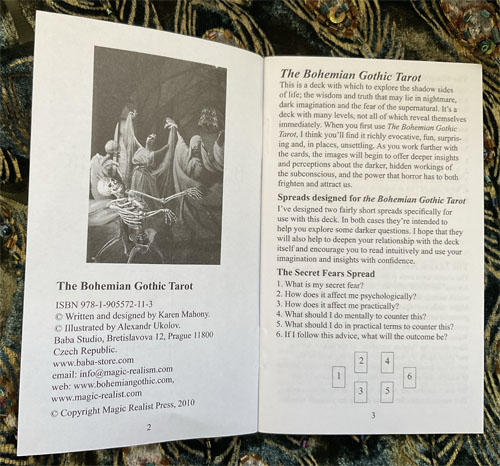 The box is a little worn.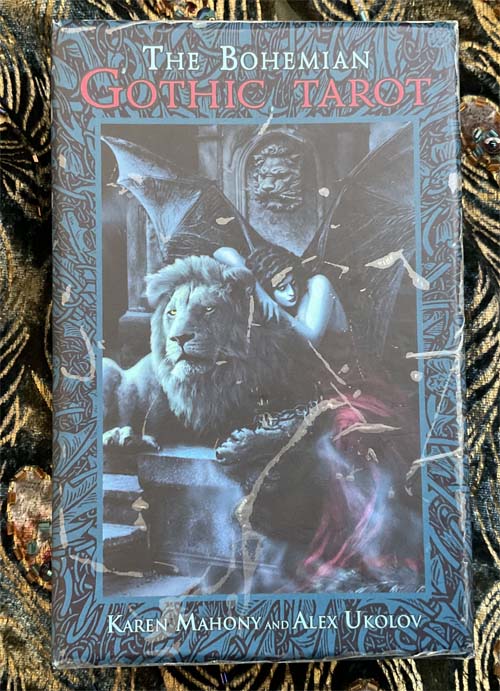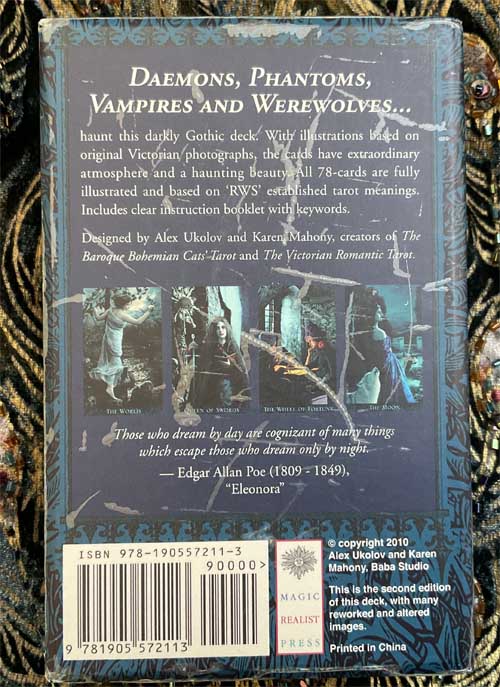 The instructions to enter the raffle are in today's newsletter (June 15, 2023).
If you are not a subscriber yet: Do you like magical giveaways, unusual information, and Fairy events? Click the banner below to subscribe to my free Fairy Witch newsletter.